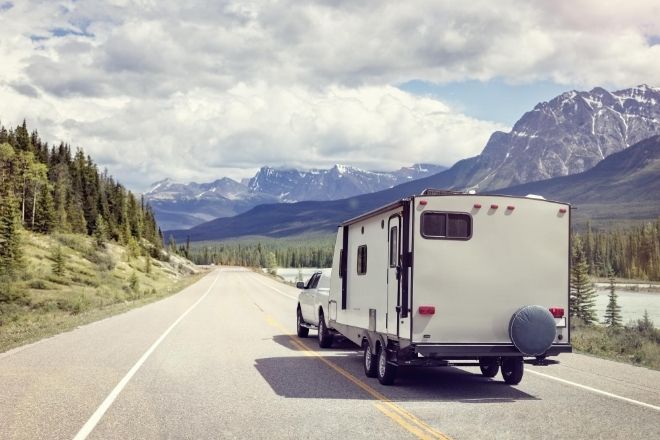 Published
Thursday, September 3, 2020
How long have you been dropping spare dollars into the travel jar? Saving up for a great vacation is always a good idea, but sometimes you need a break sooner rather than later. The good news is that there are countless incredible trips and experiences you can have that won't drain your bank account. Of course, like many vacation plans, some of these ideas might have to wait until it's safe to travel again. However, there's never a wrong time to start planning your next trip. The next time you're ready to pack your bags, check out these three vacation ideas that won't break the budget.
Visit friends and family
Where do you stay when you travel far from home? Hotels can be a fun experience, but nightly rates add up fast. See if you have friends or family in the area instead. Not only will you save money on lodging, but you'll get to spend part of your vacation catching up with loved ones. Plus, your friends or family members can provide their expertise as locals, showing you all the best attractions and restaurants in town. Just make sure you're a great guest while you're there, so the trip is fun for everyone involved.
Make it an RV trip
If you're a fan of outdoor vacations, then RVing might be the choice for you. An RV trip allows you to experience all the joys of camping while also bringing along many of the comforts of home. You can spend the morning on a hike through the woods, then come back and cool off in the air-conditioned RV while you make lunch in your own kitchen. RVs also provide plenty of opportunities to save money while traveling. Skip the fancy restaurant in favor of delicious homemade meals that won't create a huge bill. You can also join a campground or RV club to access useful discounts wherever you go.
Travel in the off-season
There's a reason why summer vacations are so popular, but that isn't the only great season for travel. One of the best vacation ideas that won't break the budget is simply hitting the road during less common travel times. When demand is down, hotels, tickets, and other expenses are much more affordable. You might have to do some research regarding peak season and off-season for your specific destination. However, a general rule of thumb is to travel before Memorial Day or after Labor Day. Try to avoid big travel holidays as well for the best deals available.