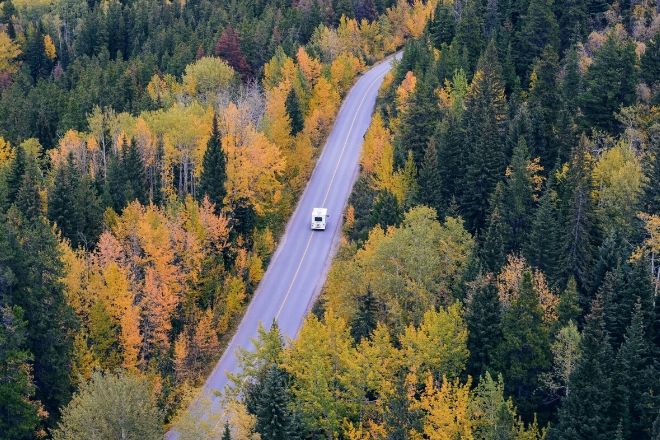 Published
Monday, March 2, 2020
Summer isn't too far away, which means prime vacation season is just around the corner. The world is full of fantastic vacation ideas, making it difficult to decide how you should spend your time off this year. However, if you're looking forward to an adventurous road trip or spending time in the great outdoors, RVing might be the perfect plan for you. Here are four reasons to make your next vacation an RV trip.
It's budget-friendly
Our incredible vacation plans are often dampened by limited budgets. Fortunately, RVs are a fantastic, affordable way to travel. Campground fees are usually cheaper than staying at a hotel--you might even find a campsite for free. Because RVs come with a kitchen or let you cook over an open fire at your campsite, you can also save money on meals. Of course, you have to spend money on fuel, but even an RV's fuel tank often costs less than airline tickets.
Spend quality time on the road
One of the best reasons to make your next vacation an RV trip is the quality time you get to spend on the road. An RV makes the hours spent driving better than ever with more space, entertainment, and comfort than a normal vehicle. When you travel by plane, your entire trip becomes about the destination, and the actual traveling part can seem like a hassle. However, if the actual journey becomes part of the fun, every moment of your vacation becomes an experience to remember.
Cozy up in your home away from home
Many people have reservations about traveling in an RV because they're afraid it'll be cramped, hot, or otherwise uncomfortable. However, your RV has the potential to be the perfect home away from home. With a few homey touches to make the space cozier, you can turn your RV from a simple mode of transportation to a place you love spending time in.
Connect with the great outdoors
There's something incredible about unplugging from our modern world and spending time beneath the stars. However, tents and sleeping bags aren't for everyone. RVs provide a middle ground for those who want to experience the outdoors in a more comfortable setting. During your RV trip, you can sit around a fire and hike through the woods, then spend the night in a comfy bed within your temperature-controlled RV. It's the perfect compromise.