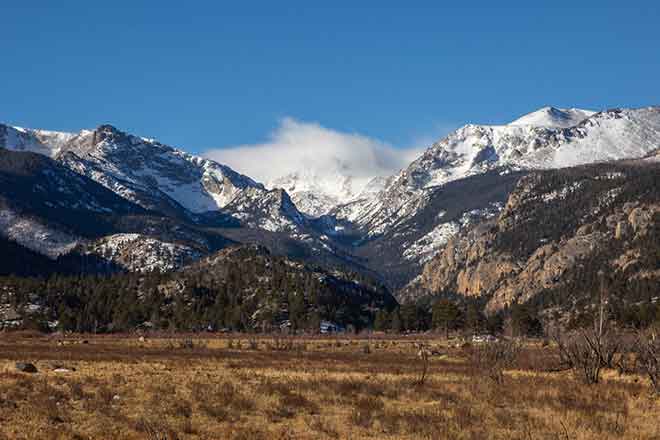 Published
Thursday, June 18, 2020
(The Center Square) - The U.S. Senate on Wednesday passed bipartisan conservation legislation that proponents say will protect public lands while helping to restart the country's economy.
The Senate passed the Great American Outdoors Act in a 73-25 vote. The legislation was introduced in March by U.S. Sen. Cory Gardner, R-Colorado, and has 59 cosponsors in the upper chamber, among them Sens. Joe Manchin, D-West Virginia, Steve Daines, R-Montana, and Mark Warner, D-Virginia.
The legislation would create a fund that dedicates tax dollars to cover federal public lands' deferred maintenance costs, which are maintenance and infrastructure projects that have been put off because of budgetary constraints.
Federal agencies estimate a $20 billion backlog for deferred maintenance on all federal public lands, which includes a $12 billion backlog for the National Park Service.
Under the act, up to $1.9 billion each year from energy development revenues on public lands would go to the fund, then distributed to the National Park Service, the Forest Service, the United States Fish and Wildlife Service, the Bureau of Land Management, and the Bureau of Indian Education
The Great American Outdoors Act would also direct $900 million to the Land and Water Conservation Fund (LWCF), which is dedicated for conservation projects on state and federal public lands.
Gardner, who's running for re-election, called the legislation "the single greatest conservation achievement in generations," in a statement Wednesday.
"Years of bipartisan work have led to this moment and this historic opportunity for conservation," Gardner said. "Today, the Senate passed not only the single greatest conservation achievement in generations, but also a lifeline to mountain towns and recreation communities hit hard by the COVID-19 pandemic."
Gardner added the House should pass the act "without delay in order to provide jobs to the American people, economic stimulus to communities in need, and protections for the great American outdoors for future generations of Americans to cherish."
Gardner has said the legislation would help boost the $28 billion outdoor recreation industry and add over 100,000 jobs, helping Americans "get back on their feet economically."
Manchin also touts the legislation as a way to "kickstart the economy."
"At a time of historic unemployment, there is simply no better time than now to pass this much needed legislation," Manchin said in a statement Wednesday. "This is a historic achievement for conservation and a testament to the strong, bipartisan work that is still possible when we put politics aside to do what is best for our country."
Outdoor Industry Association Executive Director Lise Aangeenbrug said in a statement that "federal investment in our public lands and waterways are critical to boost local economies, create thousands of jobs and protect and improve our national parks."
In 2018, national parks welcomed 318 million visitors who contributed more than $40 billion in economic output that supported 329,000 jobs, according to National Parks Service data.