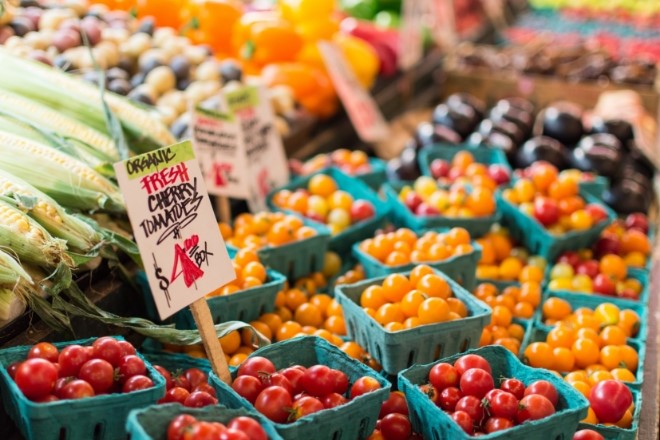 Published
Thursday, March 21, 2019
The good old days have returned! Grab your wicker baskets and a couple of bucks and head out to any one of the dozens outdoor farmer's markets in Colorado.
Boulder County Farmer's Markets are run by a nonprofit organization whose mission is to bring local agriculture to the community. This Boulder market starts early on Wednesday from 4pm-8pm and Saturday from 8am- 2pm, and includes over 50 vendors from certified organic, family-run, local farms.
Every Saturday, the council of Old Town Fort Collins invites farmers and locals to mingle around farm-fresh produce. The 2019 season runs from May 18 through October 26 from 9 a.m.- 1 p.m. Read through their rules and regulations handbook and see if you'd be interested in becoming a vendor yourself!
If you're ever driving down south to Rocky Ford Colorado, this is a great stop to peruse the Knapp family's operation. It's been operating for 25 years, and one thing the locals can attest to is that their melons are particularly scrumptious!
The Cortez Farmer's Market in Montezuma County opens every Spring. Some highlights at this popular market is Fury's Farm, a local vendor that sells grass-fed beef, Non-GMO eggs, artisan breads, jams herbs--pretty much everything you could think of. There's a lot more to discover at this local gem so come and visit every Saturday starting at 9 a.m. They even have breakfast burritos!
Start your Saturday mornings with live music and delicious food at the Durango Farmer's Market. They participate in the SNAP program, and take great pride in being able to do their part in sustaining the community with healthy, affordable locally grown produce. 8 a.m. to noon meet face-to-face with the farmers who work so diligently to provide fruits and vegetables and learn about their sustainable farming practices.
Local merchants gather in the spring and summer season with beef, lamb, specialty products, honey fruits and vegetables! The spread is extensive, suitable for many tastes--you can find imported coffee beans, homemade pasta sauces and salsas and handcrafted herbal teas. Their website has a handy seasonal crop calendar, so you can see what is in season at the farmer's market when you go!
Rocky Ford Watermelon and Cantaloupe is the pride and joy of this small family farm! Though this market is smaller, people can't get enough of their sweet corn, tomatoes, bell peppers, eggplant, okra, and specialty melons.