Image
About Town – February 17, 2020
"A generous person will prosper; whoever refreshes others will be refreshed." Proverbs 11:25
The month of February is filled with so many reminders of love, loving, and such goodness. It helps many of us to appreciate friends, lovers, and families more. A Bible verse reminds us to love in our actions and not just in words. I see many people in our town doing loving, kind, and polite acts that makes one glad that they live in this place in the USA. For example, the Haswell Valentine's dance last week was a really great family time. The Ron Losey Band from Las Animas of four instrumentalist and a vocalist was super to listen to. Scotty Briggs sang a few songs with them. My goodness, he and Trudy, are really good dancers! They tell me that his parents, Don and Emma, were some of the best dancers in their day. People from many other towns went to the dance! It was fun to watch the dancers and the parents who were teaching their children to dance.
Since I went to the Cheraw-Eads ball games, I didn't go to the Rodeo Royalty dinner last Saturday, however I was told that it was a very nice seated dinner where the guests were served.
Thursday and Friday, flowers and valentine gifts were delivered from Demitasse, the HealthMart, and other places. I was blessed to receive a rose in a lovely tall vase from Demitasse from a dear former student-cheerleader friend. The pleasure of that gift reminded me of when I received a long box of red roses shipped from San Francisco from a friend, Leo King, whose handwriting had addressed the label from Viet Nam to me at Eads High School.
Mrs. Charlene Gifford's third grade students visited their adopted grandparents at Weisbrod Extended Care Unit. That was such a pleasure for the children and adults. The residents told me that the children helped them make "love bugs." One can ask any former student who their "adopted grandparent" was and they tell you their name.
When townspeople went to Prairie Pines Friday for the weekly coffee hour, they were seated around red table cloths and served a variety of frosted cream filled long john rolls and pretty round jelly filled rolls. The caretakers served delicious pink floats. It was a festive time for all.
Image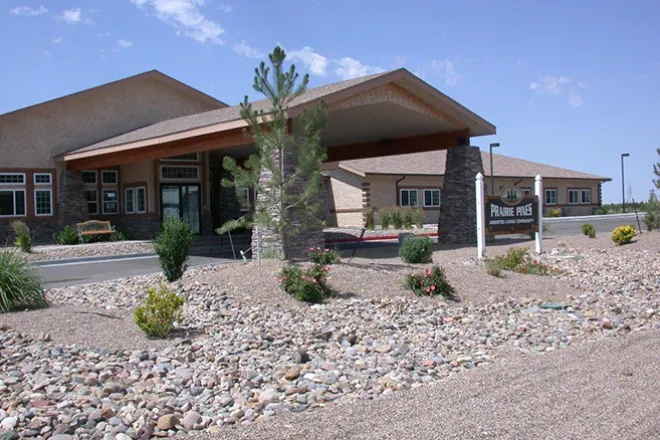 Last Friday night, the Future Business Leaders of America chapter had a dance. Their admission fee was given to the state March of Dimes organization,  and people could donate at the gym door. When I told their advisor, Mrs. Shannon Ellenberger, "thank you" for doing this she, said that FBLA chapters are the largest club donors. The March of Dimes organization has really donated lot of therapeutic goodness for folk who have had polio or other disabilities.
The Crow-Luther Cultural Events Center board met last week. They decided that, on the third Wednesday of the month, to have a movie for senior citizens at 1:30 pm. Admission will be $4, and there will be concessions. It will follow the senior noon dinner at the center, and any senior citizen can attend. The activity directors at Prairie Pines and Weisbrod are invited to bring the residents. It is also a better time for most people who don't want to go out at night. Chairwoman, Betsy Barnett, told about the architect's plans for the two adjoining buildings that are ready for renovation of the interior in the near future.
We are so thankful for the local businesses who sponsored the broadcast of the regional wrestling tournament in La Junta. Local wrestlers from the County Line Rivals have won berths in the Colorado State Tournament are Chase Stolzenberger, Taite Johnson, Aiden Michael, Ty Micheal, Brooks Jones, and Tate Krentz (Tom and Melanie Haskell's grandson).
Image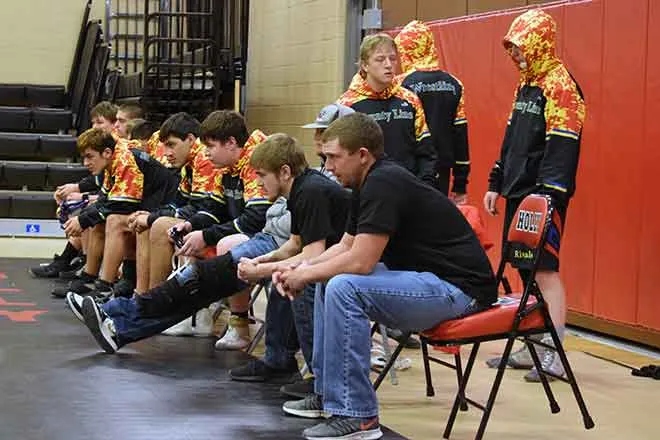 The Weisbrod Hospital Auxiliary met last week. That wonderful Linda Trosper lavished us with many delicious choices of candies to eat or take home. Tuesday night, Loretta Seibel, Madonna Pollreis, Robin Musgrave, Lola Igou and I went to the Weisbrod Extended Care Unit to help the residents play Bingo. We thank people for the generous donations have been given in memory of Renee Woods.
Liz Hulteen has begun teaching a Hebrew class using her large paintings of women in the Bible at my home for seven more Tuesdays from 1:00 to 3:00 p.m. People are welcome to come at any time to listen to her animated explanations of the Bible accounts and explanations of the Hebrew customs and language.
Some of us have the privilege to sit on the Patient-Family Advisory Council, which has the mission to inform us about the whole Weisbrod system, and we, in turn, can inform the community on points about our hospital services, or to accept comments from the public. We are just so blessed to have a hospital in our small town which serves people from surrounding communities.
Friday, February 21, will be the last home basketball game before districts, and is "Parent Night."
Congratulations to Emilee (Weirich) and Cody Fagan on the birth of their third child, a son, Case Kelly, last month in La Junta. He is welcomed home by an older sister and brother at their home near La Junta.
And, also, congratulations to Kodie and Ristyati Bear on the birth of their daughter, Isabella Hope, who is welcomed home by her brother in Nevada.