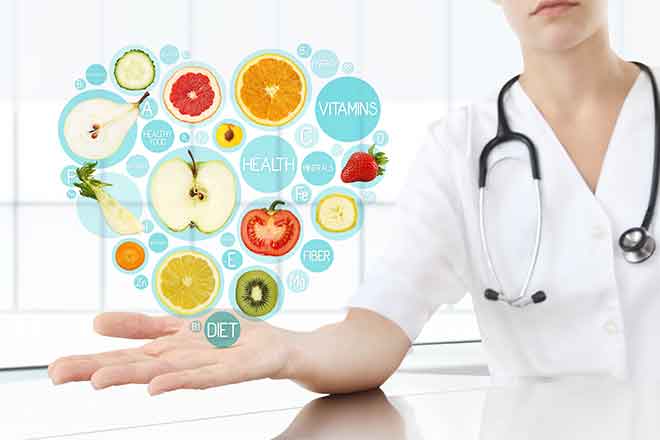 Published
Friday, June 2, 2023
(Colorado Newsline) Two new Colorado laws that address eating disorders are a big step forward for treatment and prevention in the state, advocates say.
The laws limit the use of body mass index in determining treatment, ban the sale of diet pills to minors and create a new educational program within the state's health department.
"We're excited for the movement that it's going to create, hopefully, within the eating disorder treatment landscape here in Colorado," said Lydia Rhino, the program director at the Denver-based Eating Disorder Foundation.
Lt. Gov. Dianne Primavera signed the two bills, Senate Bill 23-14 and Senate Bill 23-176, into law Tuesday.
SB-176 prevents health insurers and providers from using BMI when determining a patient's need for eating disorder treatment. BMI, which was invented nearly 200 years ago, uses a person's weight and height to determine body mass, but experts say it doesn't account for the other social, mental and physiological symptoms of an eating disorder.
"This was a priority bill for us," Mental Health Colorado Executive Director Vincent Atchity said. "It contributes to a broader understanding of how eating disorders are not something that are classifiable to cultural stereotypes that have persisted for years."
Rhino said that about 6% of people with an eating disorder are actually medically diagnosed as underweight using BMI.
"We're hoping that a lot more people will now have access to higher levels of care than what was previously allowed by insurance companies," she said.
Claire Engels, the program coordinator at EDF, said that BMI restrictions prevented nearly 40% of its community members from accessing care, according to a voluntary poll. Some reported not seeking care at all due to the use of BMI, anticipating they would be denied coverage or care.
"It's where we see a big need in our community," she said.
That new law also prohibits the sale of over-the-counter diet pills to minors. A similar bill was introduced in Massachusetts this year.
SB-176 had bipartisan sponsorship and support. It was sponsored by Senate President Dominick Moreno, a Commerce City Democrat, Sen. Lisa Cutter, a Jefferson County Democrat, Rep. Chris deGruy Kennedy, a Lakewood Democrat, and Rep. Brandi Bradley, a Douglas County Republican.
New office nixed
SB-14 creates a program that will run a grant to research eating disorders, offer resources about treatment and prevention and raise awareness to schools, students and parents. It was sponsored by Moreno and Democratic Rep. Mandy Lindsay of Aurora.
Both bills were narrowed before passing the Legislature and being signed into law. Originally, bill sponsors wanted to create an entire new office for eating disorder prevention with a 17-member commission.
"Even though it's disheartening, I still think that with the introduction of these things, we'll get more movement and hopefully more data," Rhino said. "This discussion has been opened, and we're getting to talk with lawmakers and different folks in the community."
Additionally, the original SB-176 would have had the state's Behavioral Health Administration regulate eating disorder treatment to bar practices such as nude weigh-ins, forced feedings, restrictions and other practices that advocates say are harmful or traumatic. Those provisions were removed to limit the bill's fiscal impact. As introduced, the bill's implementation cost would have exceeded $1 million over the next two fiscal years. The version that was signed into law, however, doesn't require any appropriation.
"What we didn't accomplish, which is disappointing ... were around the standards of care and patient expectations. We hear a lot from consumers of care, and it's stuff that would curl your hair in terms of traumatizing, re-traumatizing, stigmatizing, degrading experiences in care context," Atchity said. "We need to get there, as far as achieving those really important transformations."
He said Mental Health Colorado was excited about the bipartisan passage of the bills this year and plans to return to the issue during the next lawmaking term.
Colorado Newsline is part of States Newsroom, a network of news bureaus supported by grants and a coalition of donors as a 501c(3) public charity. Colorado Newsline maintains editorial independence. Contact Editor Quentin Young for questions: info@coloradonewsline.com. Follow Colorado Newsline on Facebook and Twitter.