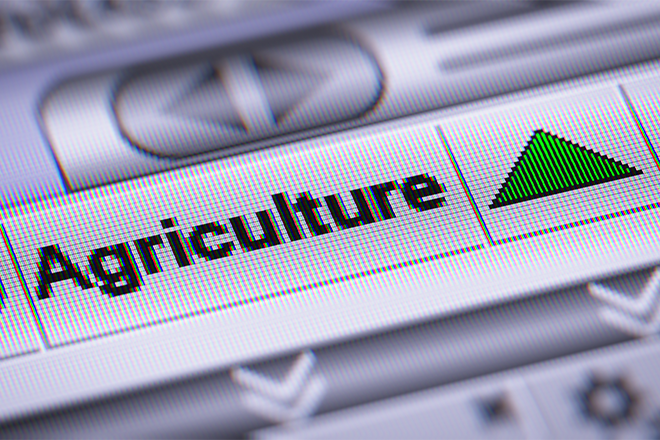 Published
Tuesday, October 2, 2018
Fieldwork activities continued on pace last week in Colorado amidst minimal precipitation, according to the Mountain Region Field Office of the National Agricultural Statistics Service, USDA.
Northeastern county reporters noted winter wheat continued to be seeded despite dry conditions. Limited corn for grain harvest began last week, but most producers were waiting for the crop to dry down. Livestock remained in good condition, but a reporter noted a good deal of baled hay was hauled out as fast as it was harvested, a reflection of short forage supplies and regional drought conditions.
In east central counties, producers were harvesting corn for grain but saw a late start because of morning dew. Most winter wheat was noted to be planted and the emerged crop looked good thus far. Lack of precipitation remained a concern, especially for pasture conditions in east central counties.
Southwestern counties stayed warm and dry last week with no relief from exceptional drought conditions.
In the San Luis Valley, potato harvest and third cutting of alfalfa progressed quickly last week and minimal moisture was received. A reporter noted livestock were being moved off mountain pasture about two weeks early. In southeastern counties, a reporter noted precipitation was minimal and corn for grain harvest began last week. Hay harvest was noted as slow because of heavy dew. Calves were noted as being weaned a little earlier than normal to save grass and allow cows to regain body condition.
Statewide, corn was rated 68 percent good to excellent, compared with 65 percent good to excellent last year.
Stored feed supplies were rated 8 percent very short, 28 percent short, 61 percent adequate, and 3 percent surplus.
Sheep death loss was 77 percent average and 23 percent light.
Cattle death loss was 1 percent heavy, 84 percent average, and 15 percent light.
CROP AND LIVESTOCK PROGRESS

Commodity

Current week

Previous week

Previous year

5-year average

(percent)

(percent)

(percent)

(percent)

Alfalfa hay

3rd cutting harvested ..........................................

94

90

89

90

4th cutting harvested ..........................................

45

32

28

33

Corn

Dented ...............................................................

95

92

93

97

Mature ...............................................................

59

39

40

52

Harvested for grain ...........................................

11

1

5

8

Harvested for silage ..........................................

96

88

84

86

Dry edible beans

Cut ....................................................................

92

87

76

75

Harvested ..........................................................

72

56

52

47

Onions

Harvested ..........................................................

94

85

78

67

Potatoes inside San Luis Valley

Harvested ..........................................................

54

25

50

48

Potatoes outside San Luis Valley

Harvested ..........................................................

72

65

49

82

Sorghum

Mature ...............................................................

43

27

25

39

Harvested ..........................................................

9

1

1

5

Spring wheat

Harvested ..........................................................

95

91

86

92

Sugarbeets

Harvested ..........................................................

9

6

6

16

Winter wheat

Planted ..............................................................

67

47

54

65

Emerged ............................................................

39

21

27

31

DAYS SUITABLE FOR FIELDWORK AND SOIL MOISTURE CONDITION

Current week

Previous week

Previous year

5-year average

Days suitable for fieldwork ....................................

6.6

6.6

3.2

NA

Topsoil moisture

(percent)

(percent)

(percent)

(percent)

Very short .........................................................

18

14

1

7

Short .................................................................

41

34

13

28

Adequate ..........................................................

41

51

74

61

Surplus..............................................................

--

1

12

4

Subsoil moisture

Very short .........................................................

19

15

2

12

Short .................................................................

33

27

23

30

Adequate ..........................................................

47

57

74

57

Surplus..............................................................

1

1

1

1

CROP, LIVESTOCK, PASTURE AND RANGE CONDITION

Commodity

Current week

Previous week

Previous year

5-year average

(percent)

(percent)

(percent)

(percent)

Alfalfa hay

Very poor ..........................................................

10

9

--

4

Poor ...................................................................

19

19

8

9

Fair ....................................................................

30

26

24

25

Good .................................................................

33

38

61

51

Excellent ...........................................................

8

8

7

11

Corn

Very poor ..........................................................

2

2

1

3

Poor ...................................................................

11

10

10

7

Fair ....................................................................

19

18

24

25

Good .................................................................

59

62

48

50

Excellent ...........................................................

9

8

17

15

Pasture and range

Very poor ..........................................................

28

28

1

6

Poor ...................................................................

29

23

13

16

Fair ....................................................................

17

23

25

29

Good .................................................................

23

24

46

41

Excellent ...........................................................

3

2

15

8

Potatoes inside San Luis Valley

Very poor ..........................................................

--

--

--

NA

Poor ...................................................................

4

5

10

NA

Fair ....................................................................

15

15

15

NA

Good .................................................................

56

50

55

NA

Excellent ...........................................................

25

30

20

NA

Sorghum

Very poor ..........................................................

6

3

4

5

Poor ...................................................................

8

8

9

13

Fair ....................................................................

26

28

20

33

Good .................................................................

55

57

58

45

Excellent ...........................................................

5

4

9

4

Sugarbeets

Very poor ..........................................................

1

3

1

--

Poor ...................................................................

9

6

4

3

Fair ....................................................................

34

22

14

16

Good .................................................................

45

49

59

64

Excellent ...........................................................

11

20

22

17

Sunflowers

Very poor ..........................................................

1

1

1

5

Poor ...................................................................

4

3

4

8

Fair ....................................................................

29

28

17

28

Good .................................................................

62

64

68

50

Excellent ...........................................................

4

4

10

9

Livestock

Very poor ..........................................................

2

2

--

--

Poor ...................................................................

4

2

1

2

Fair ....................................................................

25

19

23

19

Good .................................................................

62

68

71

68

Excellent ...........................................................

7

9

5

11