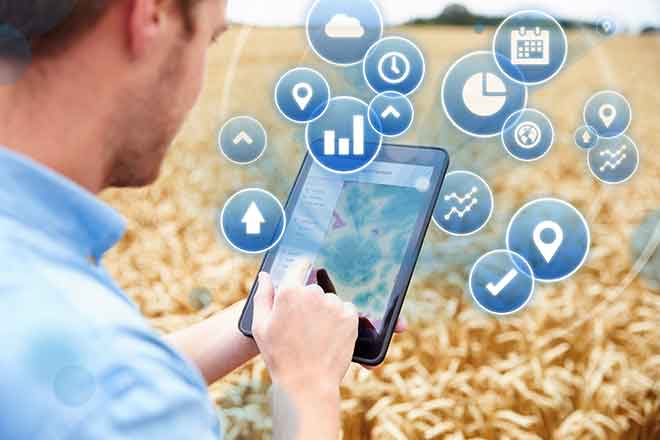 Published
Thursday, November 28, 2019
Most producers wrapped up fall harvest last week where conditions allowed, according to the Mountain Region Field Office of the National Agricultural Statistics Service, USDA.
In eastern counties, rain and snow kept producers out of the field for a day or two last week, but harvest progress was made overall. Concerns remained in these areas regarding short soil moisture supplies and rangeland conditions heading into winter due to lack of received moisture.
Southwestern counties received rain and snow in areas last week, but severe drought conditions remained and a county reporter noted much more moisture was needed for recovery.
Statewide, stored feed supplies were rated 1 percent very short, 3 percent short, 80 percent adequate, and 16 percent surplus.
Sheep death loss was 2 percent heavy, 64 percent average, and 34 percent light.
Cattle death loss was 70 percent average and 30 percent light.
Note: Weekly crop progress and condition reports will resume in March. Monthly reports will be issued for December, January and February.
CROP AND LIVESTOCK PROGRESS

Commodity

Current week

Previous week

Previous year

5-year average

(percent)

(percent)

(percent)

(percent)

Alfalfa hay

4th cutting harvested

95

90

93

NA

Corn

Harvested for grain

96

92

96

94

Sorghum

Harvested

99

95

80

91

Sunflowers

Harvested

97

92

81

90

Winter wheat

Emerged

94

91

98

99

DAYS SUITABLE FOR FIELDWORK AND SOIL MOISTURE CONDITION

Current week

Previous week

Previous year

5-year average

Days suitable for fieldwork

5.6

6.1

5.7

NA

Topsoil moisture

(percent)

(percent)

(percent)

(percent)

Very short

14

14

2

NA

Short

28

30

18

NA

Adequate

58

56

78

NA

Surplus.

--

--

2

NA

Subsoil moisture

Very short

12

9

5

NA

Short

25

31

25

NA

Adequate

61

58

68

NA

Surplus.

2

2

2

NA

CROP, LIVESTOCK, PASTURE AND RANGE CONDITION

Commodity

Current week

Previous week

Previous year

5-year average

(percent)

(percent)

(percent)

(percent)

Pasture and range

Very poor

3

2

20

NA

Poor

7

8

25

NA

Fair

27

31

26

NA

Good

58

53

27

NA

Excellent

5

6

2

NA

Winter wheat

Very poor

4

2

1

NA

Poor

8

6

11

NA

Fair

23

28

34

NA

Good

50

51

49

NA

Excellent

15

13

5

NA

Livestock

Very poor

1

1

1

NA

Poor

3

2

2

NA

Fair

9

7

14

NA

Good

74

77

78

NA

Excellent

13

13

5

NA