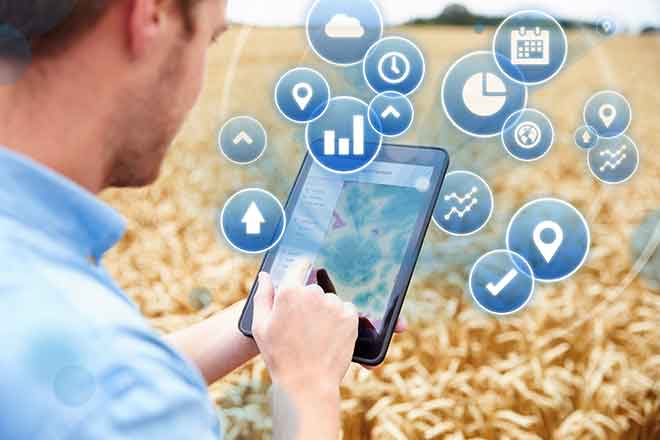 Published
Tuesday, April 19, 2022
Some areas in the north-western portion of Wyoming received over an inch of precipitation for the week ending April 17, 2022, according to the Mountain Regional Field Office of the National Agricultural Statistics Service, USDA.
Precipitation levels were mostly below normal in the southern and eastern sections of the State. Winds were strong and temperatures were below normal. In some areas, temperatures were on average as much as 20 degrees below normal. The precipitation that was received did little to alleviate drought conditions.
According to the United States Drought Monitor for April 14, 2022, the amount of land rated as abnormally dry was 2.4 percent, compared to 2.8 percent last week. Moderate drought was present across 37.7 percent of the State, compared to 37.3 percent last week. Severe drought covered 39.3 percent of the State, compared to 39.7 percent last week. Extreme drought covered 20.6 percent of the State, compared to 20.2 percent the previous week.
Precipitation received in Goshen County was insufficient. The strong winds quickly depleted soil moisture levels and increased erosion. Some reports were that soil was depleted of moisture at levels 1/2 inch below the surface.
Moisture was also insufficient in Lincoln County. Mountain snowpack was low and irrigation levels were too low for crop production. Farm sheep producers had finished lambing and range flocks were expected to lamb in May. Shearing was expected to begin within the next couple of weeks. New-born kid goats were dying soon after birth due to low iodine levels.
In Weston County, strong winds and colder temperatures caused substantial calf losses. Predator attacks were also high.
Barley planted jumped to 69 percent complete compared to 40 percent last week. Sugarbeets planted stood at 10 percent complete compared to 5 percent last week.
Hay and roughage supplies were 16 percent very short, 51 percent short, 31 percent adequate, and 2 percent surplus compared to 18 percent very short, 48 percent short, and 34 percent adequate last week.
Stock water supplies were 10 percent very short, 22 percent short, 65 percent adequate, and 3 percent surplus compared to 19 percent very short, 23 percent short, and 58 percent adequate last week.
Irrigation water supplies were rated 1 percent very poor, 37 percent poor, 46 percent fair, and 16 percent good compared to 46 percent poor, 37 percent fair, and 17 percent good last week.
Cattle death loss was 1 percent heavy, 63 percent average, and 36 percent light.
Sheep death loss was 1 percent heavy 62 percent average, and 37 percent light.
CROP AND LIVESTOCK PROGRESS

Commodity

Current week

Previous week

Previous year

5-year average

(percent)

(percent)

(percent)

(percent)

Barley

Planted

69

40

63

58

Emerged

27

10

13

12

Sugarbeets

Planted

10

5

10

8

Winter wheat

Jointed

4

NA

3

NA

Cattle and calves

Cows calved

70

63

71

67

Sheep and lambs

Ewes lambed

60

57

48

50

Sheep shorn

45

38

58

63

DAYS SUITABLE FOR FIELDWORK AND SOIL MOISTURE CONDITION

Current week

Previous week

Previous year

5-year average

Days suitable for fieldwork

5.4

6.0

4.0

4.3

Topsoil moisture

(percent)

(percent)

(percent)

(percent)

Very short

33

42

28

8

Short

34

35

28

16

Adequate

32

23

44

71

Surplus

1

--

--

5

Subsoil moisture

Very short

34

43

34

11

Short

40

40

32

19

Adequate

26

17

34

66

Surplus

--

--

--

4

CROP, LIVESTOCK, PASTURE AND RANGE CONDITION

Commodity

Current week

Previous week

Previous year

5-year average

(percent)

(percent)

(percent)

(percent)

Pasture and range

Very poor

27

36

26

8

Poor

21

24

34

16

Fair

33

28

27

32

Good

17

12

13

42

Excellent

2

--

--

2

Winter wheat

Very poor

8

8

4

5

Poor

32

29

8

12

Fair

49

55

80

44

Good

11

8

7

35

Excellent

--

--

1

4

Livestock

Very poor

1

--

1

1

Poor

3

--

6

3

Fair

11

8

28

18

Good

83

92

64

77

Excellent

2

--

1

1