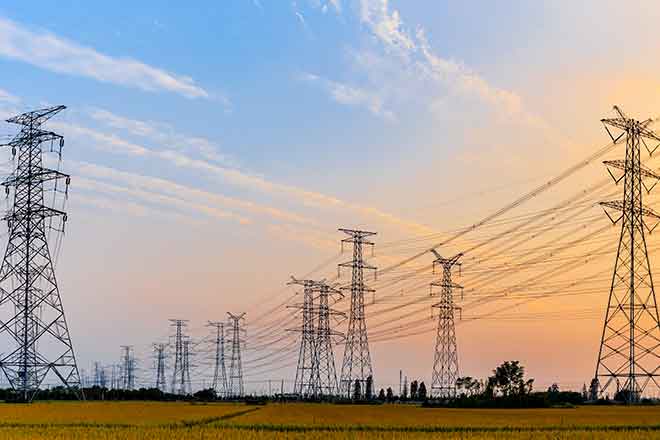 Published
Thursday, March 4, 2021
(The Center Square) - Texas Attorney General Ken Paxton is warning Texans to be aware of energy price hikes after last month's severe winter storm and power outages left millions in the cold and without water for a week or more.
The AG's Consumer Protection Division has published tips for Texans to protect themselves from excessive and potentially unlawful charges, including turning off autopay on utility bills and reviewing each bill prior to paying.
If Texans have trouble reading or understanding their bill, they can visit the Office of Public Utility Counsel. They can also file a complaint with the Office of the Attorney General, using an online complaint form.
Price-gougers might be required to reimburse consumers and can be held liable for civil penalties of up to $10,000 per violation with an additional penalty of up to $250,000 if the affected consumers are elderly, the AG's office says.
The AG's office also announced its first lawsuit against a power company, Griddy, LLC, for allegedly violating the Texas Deceptive Trade Practices Act "through false, misleading, and deceptive advertising and marketing practices."
In addition to not winterizing and failing to withstand the winter storm, power companies passed on skyrocketing costs to consumers, Paxton's office says. Griddy "passed skyrocketing energy costs to customers with little to no warning, resulting in consumers paying hundreds or even thousands of dollars each day for electricity," Paxton said in a news release.
"Griddy misled Texans and signed them up for services which, in a time of crisis, resulted in individual Texans each losing thousands of dollars. As Texans struggled to survive this winter storm, Griddy made the suffering even worse as it debited outrageous amounts each day," he said.
The Griddy lawsuit is "the first to confront the outrageous failure of power companies," Paxton said. "My office will not allow Texans to be deceived or exploited by unlawful behavior and deceptive business practices."
One Dallas resident, DeAndre Upshaw, said he received a nearly $7,000 bill from Griddy.
The lawsuit seeks injunctive relief from Griddy and asks the court to order refunds from available sources.
Other power companies, like Think Energy, which provides electricity to residents in Texas and Illinois, sent emails to customers to expect a potential increase in bills. In a Feb. 24 email to fixed rate customers, it states, "Think Energy will continue to honor the rate on your existing contract. However, with the unprecedented cold temperatures, consumers may have used more electricity to warm their homes. This additional usage may cause an increase in your bill.
"If you were impacted by power outages, you will not be billed for the duration of time that you were without power. However, with the unprecedented cold temperatures, when power was restored, consumers used more electricity to warm their homes, especially those with electric heating. This additional usage may cause an increase in your bill."
While Think Energy has winterized its operations in Illinois, subject to federal and state regulations, the company has not told its customers to what extent it winterized in Texas, if at all.
Numerous reports have indicated that power failures in Texas, which operates on its own grid, resulted from energy companies failing to winterize operations, and that the state legislature has not required them to do so. Gov. Greg Abbott has made this a legislative priority.
Abbott also announced that the Public Utility Commission of Texas (PUCT) issued a moratorium halting power disconnections due to non-payments and restricting electric companies from sending invoices.
"The issue with utility bills and the skyrocketing prices that so many homeowners and renters are facing is the top priority for the Texas Legislature right now," Abbott said, adding that the moratorium will be in place until the legislature finds a solution to the problem. In the meantime, the attorney general's office filed its first lawsuit, with more companies expected to follow.