Image
Texans may not be able to sue electric council for damages
(The Center Square) – The Electric Reliability Council of Texas (ERCOT), tasked with managing 90 percent of Texas' electricity, may not be civilly liable for widespread damages caused by power outages last week, depending on how the Texas Supreme Court rules in a pending case.
ERCOT has already been sued by plaintiffs alleging it caused widespread power outages in the state that led to billions of dollars worth of damage and dozens of people who died.
In Harris County alone, there are already four separate lawsuits filed; three are wrongful death claims; one relates to property damage and personal injury. One lawsuit seeks $100 million in damages for the death of a sixth grader in Conroe.
Harris County, the largest county in Texas, reported 32 storm-related deaths, 15 from hypothermia.
A 2016 lawsuit filed by Panda Power, a Dallas utility that accused ERCOT of publishing "flawed or rigged" projections, is currently under review by the Texas Supreme Court.
A lower court struck down the lawsuit, arguing ERCOT could not be sued because it has sovereign immunity, a legal doctrine that protects government entities from being sued for carrying out governmental functions.
Image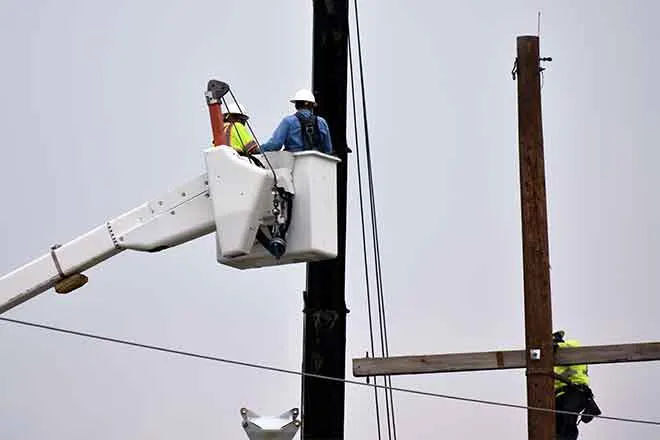 ERCOT is a private nonprofit that operates under the oversight of the Public Utility Commission of Texas and the state legislature. According to its bylaws, ERCOT cannot pass a budget, hire a CEO, or install certain board members without permission from the Texas Public Utility Commission. It is funded by a transaction fee on power companies that use the grid.
Making its way through the appeals process and filing for bankruptcy along the way, Panda Power is still waiting on a ruling. The court could decide by the end of its current term, which ends in June, on whether ERCOT is a private entity and not an extension of state government. It remains unclear if the state legislature gave ERCOT the ability to claim sovereign immunity.
On Thursday, lawmakers spent 15 hours interrogating Magness and PUC Chairwoman DeAnn Walker about what led to the week-long power outages that caused billions of dollars of property damages and dozens of deaths.
When asked if he considered ERCOT a government agency by state Sen. Carol Alvarado from Houston, Magness replied, "That issue is actually being litigated at the moment. And it's a question of whether our status – when we are sued on market decisions – and the Supreme Court's concept of sovereign immunity and where it applies and where it doesn't for private entities."
He added, "we're not a government agency, we are a private Texas corporation."
"We are a fully-regulated entity by the Public Utility Commission, down to our budget and our finances. So, we are formally a private organization. We perform a public purpose and we follow a lot of regulations and public rules, so we're sort of in the middle in some ways," Magness said.
If the court rules that ERCOT is protected by sovereign immunity, and the case continues to the U.S. Supreme Court, plaintiffs can still sue through the Texas Tort Claims Act and through the Takings Clause of the Texas Constitution, political analysts note.
ERCOT executive salaries ballooned even as they failed to prepare the grid for a major winter event, the Texas Observer reports.
"Overall, total pay for executives and directors increased by 50 percent in the years following the last near-blackout in the state in 2011, from about $5 million in 2012 to $7.5 million in 2019.
"Over the last decade, ERCOT, along with the Texas Public Utilities Commision (PUC) that oversees the nonprofit, declined to require winterization at power plants across the state because the Legislature didn't make standards mandatory. In November, ERCOT's own meteorologist had advised the nonprofit of the potential for a catastrophic winter storm in 2021."
Publicly available 2018 tax filings show multiple board members received five-figure and six-figure compensation for dedicating between five and 15 hours a week to the company.
Magness' total compensation three years ago was $883,000. His base salary in 2019 was $876,334, according to tax filings. In 2011, when Magness was ERCOT's senior vice president during the last major winter storm, it was $295,500.
According to Glassdoor, average salaries for ERCOT directors are nearly $195,000.
Twenty ERCOT executives earned between $200,000 and $548,000 in 2019, according to IRS filings. Dwayne Rickerson, ERCOT's vice president for Texas grid planning and operations, earned $344,500 in 2019, more than double the salary of the governor.
In response to Democratic state Sen. John Whitmire asking him if lawmakers should reform ERCOT's governance structure, Magness replied, "Y'all made us. You should change us."