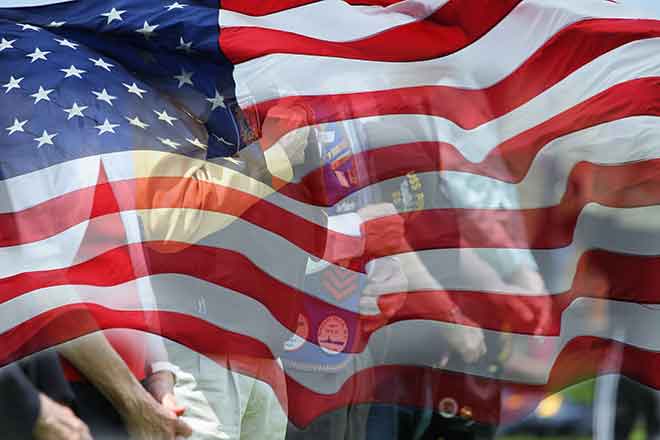 Published
Saturday, November 16, 2019
American Legion Post #125 held their annual supper for all veterans Monday night, November 11, at the Kiowa County Community Building in Eads.
During the supper, we were privileged to have Teala Dunn with Quilts for Valor attend. Quilts for Valor is a national organization that presents hand made quilts to Veterans. Areta Laird had contacted the organization to see if it was possible to present a quilt to each one of our World War II veterans. Dunn's group has presented 72 hand made quilts this year, and was able to locate and quilts to present to Orville Mousel, Don McDaniel and Don McCoin. They came from Springfield to make the presentation.
Laird read a brief history about each veteran as the quilts were presented. Kiowa County is privileged to have these three veterans living in our community.
Jay Scott, District 1 Veteran Administer, gave a presentation and explained some changes that have been recently been made and answered several questions for the veterans in attendance. Jay encouraged the veterans to contact Pat Roper, Kiowa County Veterans administrator, or himself with any issues that they need help with.
Jennifer Schofield and her crew catered the supper and served 72 veterans and their guests.