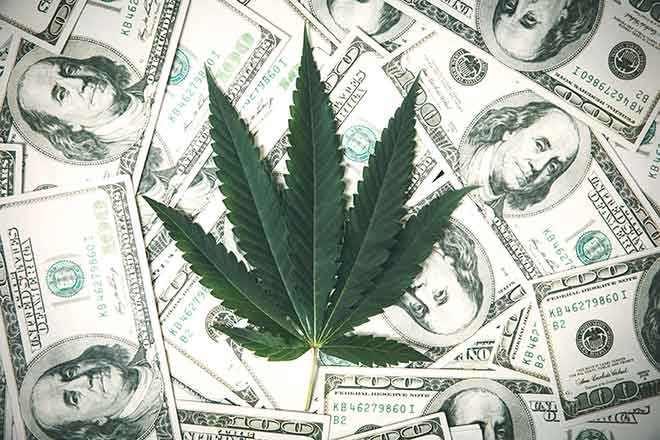 Published
Tuesday, September 13, 2022
(The Center Square) - Two initiatives set to be included on the general election ballot in November were evaluated by the North Dakota Legislative Management Council Monday for potential fiscal impact.
Measure 1, which would create term limits for the governor and legislators, was determined to have little to no fiscal impact if passed.
Measure 2 would legalize the possession, use, production, processing, and sale of cannabis by people 21 years old or above. Director of the Division of Medical Marijuana Jason Wahl told the committee the two revenue sources anticipated by the measure are fees collected by the Division of Medical Marijuana and a 5 percent sales and use tax.
"Our plan would be, if that measure were to pass, that from our department's side of regulating the program and implementing the program, that we would make it self-sufficient, and the program would be paid through fees. We would not anticipate requesting any general fund dollars," said Wahl.
He added it was difficult to get a full picture of the fiscal impact the measure would have as multiple government entities reported they could not determine the potential fiscal impact on their departments.
"Over the years we've seen some initiated measures come through that could have a huge fiscal impact that the citizens are not necessarily aware of or contemplating, and that's why this came into being is to have the Legislative Management review it and just make that information as kind of a heads up available to the public," said Rep. Ben Koppelman, R-West Fargo. "I think in this case we don't know how big an impact on one of these, and the other has a negligible if any fiscal impact, so we're doing our work and I think there are probably some measures that could be a lot more consequential financially than the ones we're looking at today."
More than 25,000 signatures were submitted in support of getting recreational marijuana use on the November ballot.
The term limits initiative received over 46,000 signatures, but it was a bumpy road getting it on the ballot.
Initially, Secretary of State Al Jaeger tossed out 29,101 signatures, leaving North Dakota for Term Limits far short of the needed signatures. However, the North Dakota Supreme Court ruled last week Jaeger misapplied the law when tossing out most of the signatures, securing the term limit initiative's place on the ballot.