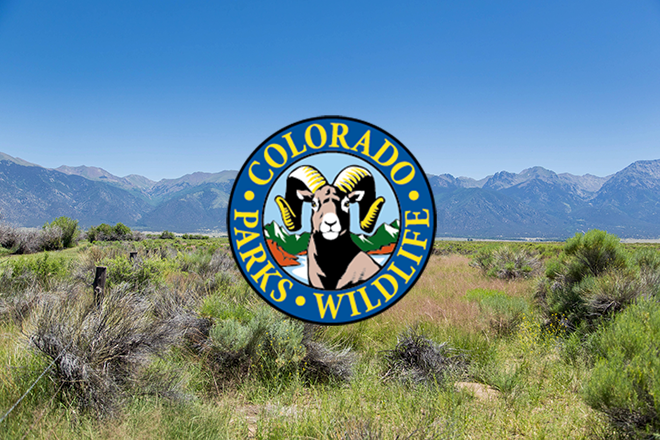 Published
Friday, December 1, 2017
Winter in Colorado, as we all know, means a hodge-podge of weather: snow, mud, wind and a lot of sunshine.
While Colorado's crazy winter weather makes it a challenge to dress appropriately each day, the muddy, snowy conditions actually are ideal for one of my favorite hobbies: looking for and identifying animal tracks.
Every animal leaves tracks, or something else, behind for us to discover. Looking for the clues and identifying them is fun.
Mud is always the best. But frost, snow and even a nice layer of windblown dust are also good conditions when looking for tracks. In the winter, when crowds dwindle in our 41 state parks, the challenge of spotting, identifying and following animal tracks adds a whole new dimension to your hiking adventures.
Not an expert on animal tracks? No problem. Many of our park visitor centers sell books and folding pocket guides to help you identify animal tracks and tips on where to find them.
For example, the best place to search for tracks is along known animal paths that you've probably seen in meadows or leading to and from creeks, ponds and lakes. All animals need water, making shorelines great places to find tracks of a wide variety of animals.
You may find groups of distinctive hoof prints of elk with their side-by-side pear-shaped imprints.
Or perhaps you'll see single tracks from coyotes or the wide paw prints of a black bear sinking deep in the snow or mud.
Deer will follow the same wildlife trail to water, over and over. By walking that same trail, you may get to see a story unfold. First, you may notice the deer tracks followed by the clawed prints of a predator like a bobcat or mountain lion. Were the predators seeking a drink of water or a venison meal? If you are lucky, perhaps the tracks will take you to a pile of bones or food cache. Be careful!
When hunting for tracks, you may encounter other signs of wildlife such as scat (aka poo), or shredded bark on trees. These can be the markings of anything from bears to beavers. Or it may be squirrels, raccoons or even porcupine. Use your track guide to check the imprints nearby and see if you can figure out the culprit.
One day last winter at Cheyenne Mountain State Park, we arrived early in the morning after a light snow to find large footprints all over our paved compound. The prints featured four tear-drop shaped toes over a large heel pad. We instantly recognized them as the signature of a mountain lion.
The cougar had walked all around the compound and jumped a fence back into the trees. We admired the prints, took photos and went about our morning patrol wishing we'd arrived early enough to catch a glimpse of the cat.
At lunch, another ranger returned to the compound and found something even better than a mountain lion paw print.
There in the compound, on the snowy pavement, was a perfect, full-body profile imprint of an adult mountain lion. Seems our cougar had returned and laid down on the pavement after we left.
Hiking trails and empty campsites are great places to look for tracks, especially right after a light snow.
Maybe you will get lucky and see more than just prints. In our parks, our resident wild creatures typically are more visible during the winter months as human activity decreases. It is the perfect time of year to watch for all kinds of animal activity. It is also a great time to enjoy the solitude with nature.
Just remember to dress in layers, not just for the current weather but in anticipation of what weather could happen during your hike.
As always, please give me a shout if you have any questions I might be able to answer.
---
If you have general questions about Colorado Parks and Wildlife, email Darcy at AskARanger@state.co.us. Darcy may answer it in a future column.
Photos (top to bottom): Books and pockets guides on animal tracks are available at Colorado State Park visitor centers; A paw print of a mountain lion in snow at Cheyenne Mountain State Park; A full-body profile imprint in snow of an adult mountain lion at Cheyenne Mountain State Park; Follow tracks on a trail in a state park and you might discover bones like this from a predator kill. Courtesy CPW.