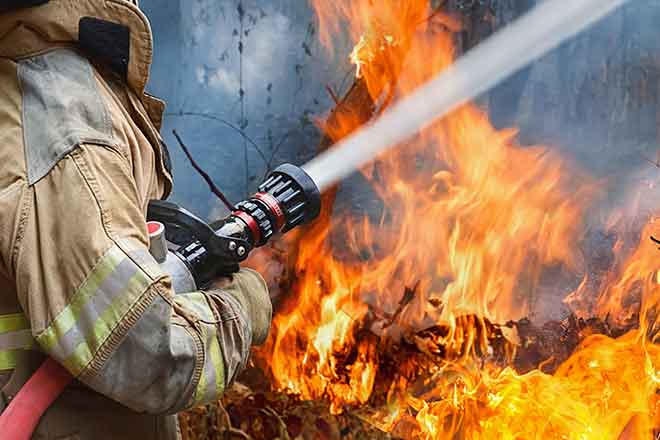 Published
Friday, April 20, 2018
The Badger Hole Fire in Baca county has been declared contained following several days of efforts by dozens of firefighters from across the state.
Officials say there are still hot spots inside the fire's boundary. Electricity has returned to all homes in the area. The blaze started Tuesday, a day that saw extreme fire danger across eastern Colorado. Numerous fires started across southern Colorado, prompting evacuations.
Over 50,000 acres were scorched in Colorado and Kansas by the Badger Hole fire. Homes and other buildings were destroyed, and numerous livestock deaths have been reported.
The fire was one of the largest disasters in Baca county according to Commissioner Glen "Spike" Ausmus, however he pledged that the county will recover from the losses.
"We will rebuild, and be better, stronger and more resilient than we were before," stated Ausmus.
Donations for recovery efforts are being directed to Frontier Bank, 501 N. Colorado Street, Walsh, CO 81090. Checks should be made payable to Southeast Emergency Preparedness Alliance, noting "Walsh Fire Recovery" in the memo line.