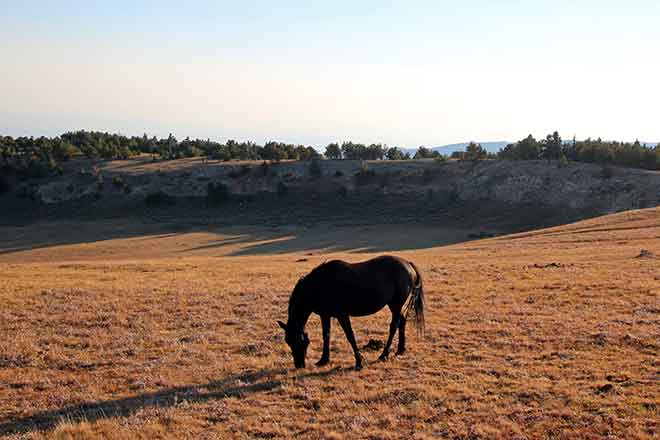 Published
Tuesday, January 26, 2021
(The Center Square) - Colorado U.S. Senators Michael Bennet and John Hickenlooper sent a letter to President Joe Biden making their case for why the U.S. Bureau of Land Management's headquarters should remain in Grand Junction.
It's unknown whether Biden is considering moving the agency back to the Washington, D.C. area, but his administration last week reversed several other Trump administration policies on energy and the environment.
"We write to express our continued support for a fully functioning Bureau of Land Management (BLM) headquarters in Grand Junction, Colorado," the letter from Bennet and Hickenlooper, who are both Democrats, said.
The Trump administration in July 2019 announced that BLM's headquarters would be relocated, a move that was formalized by the U.S. Department of Interior over a year later. Bennet, along with Gov. Jared Polis, and then-Sen. Cory Gardner, were among the move's key backers. DOI officials argued throughout the process that moving the headquarters would save taxpayer dollars and improve relations by moving land managers out west where more federal land is located.
"While this is a reasonable start and is appreciated by the Western Slope, the job is far from finished," Bennet and Hickenlooper wrote in the letter dated Jan. 22, noting that the previous administration directed only 41 senior staff positions to the Grand Junction headquarters.
"We believe that such an effort must be more than symbolic and must include the staff and resources to improve management and protect our public land," the letter continued. "A full headquarters in Colorado would not only grow the Western Colorado economy, but also send an important signal that rural America is an appropriate place for such a prestigious institution."
BLM's initial headquarters' move was largely opposed by environmental groups and scrutinized by Democrats in Congress who argued the move would diminish the land management agency's influence.
BLM manages energy development, grazing, timber harvest and recreation on 245 million acres of federal land across the country, including over 8.3 million acres of public land in Colorado. It also manages 700 million acres of subsurface mineral estate.
Last week, Biden revoked the Keystone XL pipeline's permit and rejoined the Paris Climate Accord, while the Interior Department issued a secretarial order effectively suspending approval of new land leases and oil and gas drilling permits for 60 days.