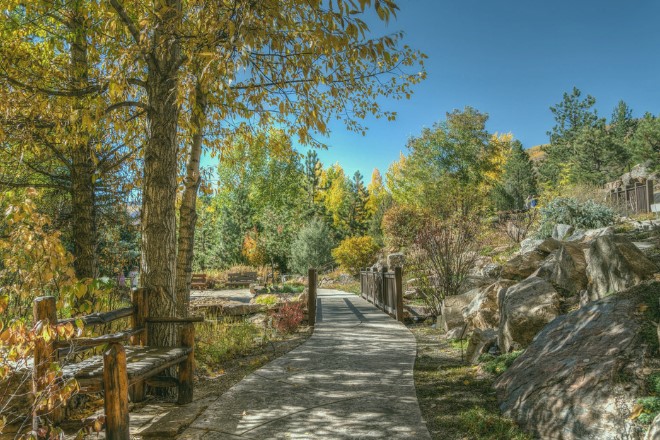 Published
Thursday, March 28, 2019
Every year, we wait for the snow to melt and the green buds to flower in the trees. Well, the time is finally here, and there's no better way to spend springtime than in the great outdoors. The Centennial State offers unmatched beauty and endless fun, so check out the best things to do in Colorado this spring.
Submerge yourself in one of Colorado's natural hot springs. Groundwater rises from the Earth's crust to heat these stunning geothermal waters. Some hot springs, like the famous geysers of Yellowstone, are not suitable for bathing, but are really neat to look at! Nevertheless, most of Colorado's hot springs are the perfect temperature for taking a hot soak in.
There are so many treks that show off the natural beauty of Colorado's wildflowers. But in the mountains, the season to bask in wildflowers is brief. Crested Butte is known as the wildflower capital of Colorado, providing the town's hillsides with color and rich scents from its spring blooms.
You should never pass up a horseback adventure. Any scenic forest trail is instantly improved when you're riding atop this glorious animal. There's so much land to cover on horseback, one of the most popular of which is the Rocky Mountain National Park horseback riding trail.
One of Colorado's premier food festivals is the Taste of Vail, where vendors share their specialty cuisine with locals. The Fruita Fat Tire festival celebrates the dangerous sport of mountain biking during a weekend extravaganza in the small town of Fruita.
Flying isn't necessarily an activity available to humans, but Colorado's got the next best thing: ziplining. Fly high in the forest's canopy, over a spring valley, or in the Rocky Mountains. Many of Colorado's ziplining locations have courses that range from mild to extreme. This is the perfect activity for the thrill-seeking mountaineer in all of us.