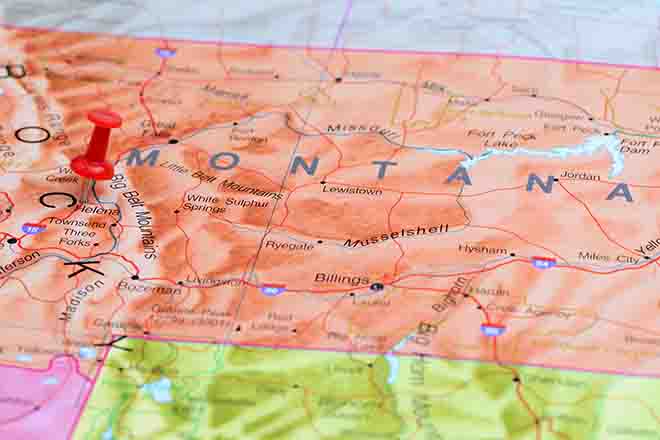 Published
Friday, June 17, 2022
Derek Draplin | The Center Square
(The Center Square) - President Joe Biden has approved a federal disaster declaration for the state of Montana in the wake of historic floods that hit Yellowstone National Park and nearby communities.
Flooding caused by snowmelt and heavy rains ripped through the greater Yellowstone area earlier this week, causing extensive damage to roads, bridges and buildings. Over 10,000 visitors were evacuated from Yellowstone National Park, which has been closed since Monday.
The declaration makes federal funding available to state and local governments, tribes, and nonprofit groups for emergency work and repairs in Carbon, Park, and Stillwater counties, the White House said.
Montana Governor Greg Gianforte, who requested an expedited disaster declaration on Wednesday, said in a statement Thursday it would "further help our communities respond to the severe flooding, recover, and rebuild."
"The state will continue bringing its resources to bear to support communities impacted by flooding," he said.
Initial estimates from the Montana Department of Transportation put the damage to transportation infrastructure at $29 million, the governor's office said.
Aerial footage posted on social media by the National Park Service (NPS) showed the Gardner River, near the park's northern entrance and the town of Gardiner, Mont., eroding a road parallelling the river.
To the north, the Yellowstone River at Livingston reached a peak of 11.63 feet on Monday, passing the record of 10.71 feet from 1997, according to the National Weather Service.
"It is probable that road sections in northern Yellowstone will not reopen this season due to the time required for repairs," the NPS said on Tuesday.
Wyoming Governor Mark Gordon signed an emergency declaration Thursday.
Damage to Wyoming's roads and bridges in the Yellowstone area was "minimal" as of Wednesday, according to the governor's office.