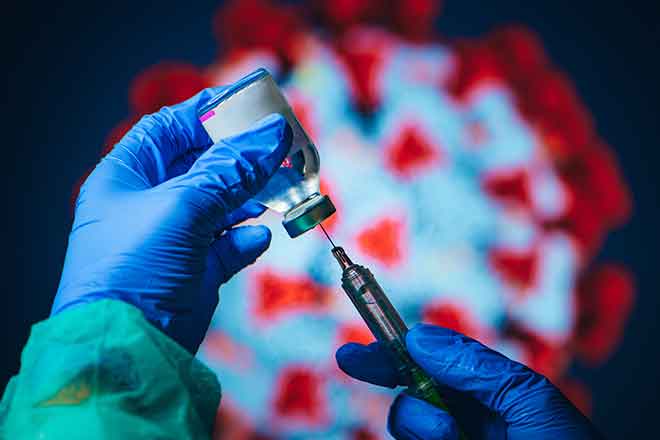 Published
Friday, February 25, 2022
(The Center Square) - A bill that would prevent businesses or government entities from requiring vaccination passports is now in the Utah Senate.
House Bill 60 would make it illegal for a place of public accommodation, government, or employers to discriminate against someone based on their immunity status - whether it was gained through vaccination or previous infection - and would make vaccination status a protected class.
"It's touched a nerve because never in our history have we gone to these depths to violate personal health information," said bill sponsor Rep. Walt Brooks, R-St. George, when introducing the bill Tuesday in the House. "Not doing something about this bill is basically saying businesses now have a right to your personal health information, and I think that's the crux of this whole issue. Do we honor your personal health information or do we not?
A substitute bill proposed by Rep. Timothy Hawkes, R-Centerville, would have banned vaccination passports for COVID-19 but didn't rule out vaccine passports during a future pandemic.
"You can say, 'I voted, I voted to ban vaccine passports,' because this does just that," Hawkes said to fellow legislators. "But it does so in a way that it doesn't create permanent problems for employers in this state."
Hawkes said creating a new protected class around vaccination status would burden businesses and positioned his substitute bill as one that would meet the current public outcry over vaccination passports while leaving the option available for the future.
The substitute motion failed with several lawmakers saying it did not do what the original bill was designed to do: protect individuals.
"It states the principle that it's not the government, it's not businesses, it's the people who are required to show a vaccine passport or required to get a vaccine. Those are the people we're trying to protect," Rep. Kay Christofferson, R-Lehi, said. "I just think we ought to keep that and push that effort. I don't want to do the compromise."
It was a sentiment echoed by Rep. Brady Brammer, R-Pleasant Grove, who also spoke in favor of the original bill.
"At this point we are so bombarded with demands that everyone else take care of our health and that we deserve to know exactly the health status of everyone else that we just need to cool off a little," Brammer said.
He went on to say the issue of privacy has become so pronounced it was worth creating a protected class related to private health information.
Brooks said COVID-19 has blurred the lines around privacy, and HB60 is meant to correct that.
"This bill came to the surface because we have crossed a line," Brooks said. "We have crossed a line that says, 'I'm more important than you so you have to tell me your private health information.'"
The bill passed the House, 51-23.