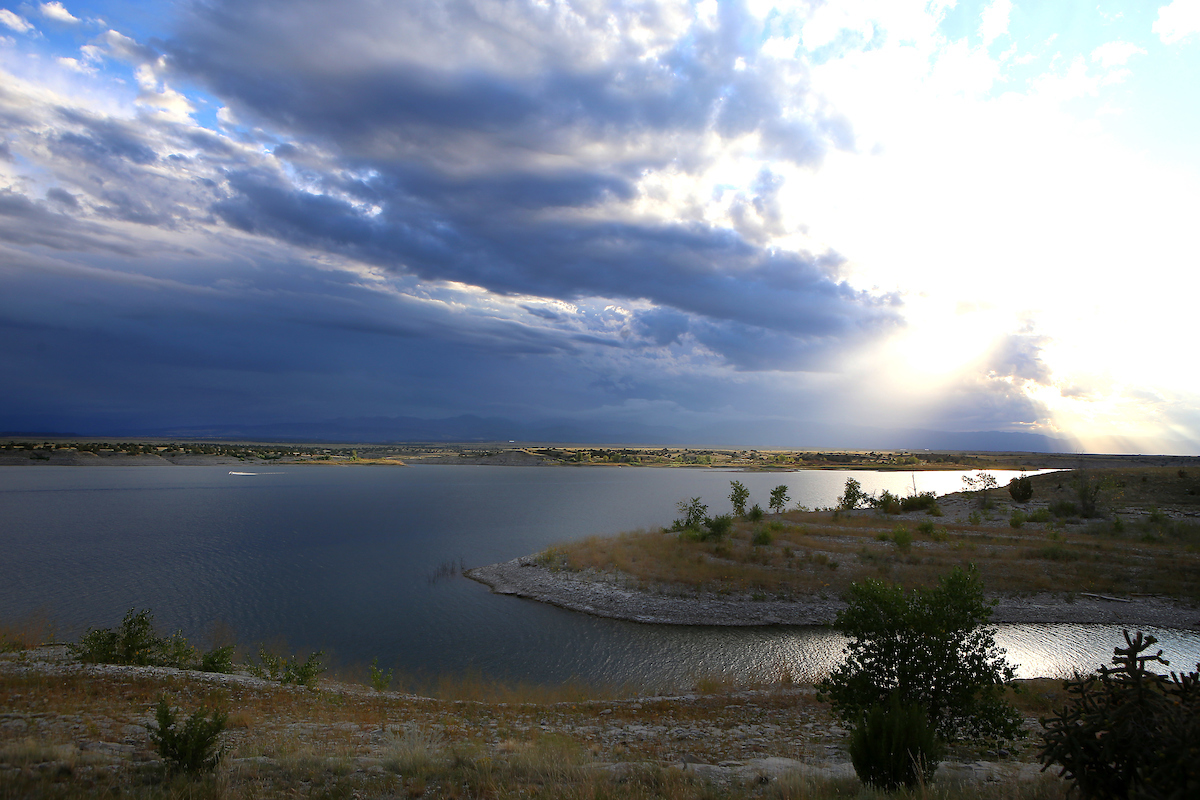 Published
Tuesday, July 11, 2017
Divers searching for a missing fisherman discovered a body in Lake Pueblo Monday afternoon.
The remains were immediately turned over to Pueblo County Coroner Brian Cotter for identification and determination of a cause of death.
The search was initiated early Sunday by Colorado Parks and Wildlife staff after witnesses reported seeing a man enter the water while he was fishing from the north shore in the State Wildlife Area, west of Lake Pueblo State Park.
Evidence found on the shore indicted the fisherman was a 65-year-old Pueblo West resident who apparently jumped in the water after a fish pulled his fishing rod into the lake. When the man didn't return to shore, witnesses called for help.
CPW park rangers and wildlife officers launched an immediate search using low-powered sonar and called in the Pueblo County Sheriff's Office and its volunteer dive team to help search for the man. In addition, AMR responded to the scene along with Flight for Life, which conducted an unsuccessful aerial search.
By Sunday afternoon, a high-powered sonar unit was brought down from Denver to probe the murky lake water. The search was hampered by poor visibility in the water, estimated at just six inches, and efforts were suspended Sunday evening. The search resumed Monday morning and around 3 p.m. divers located a body in about 25 feet of water, approximately 30 feet offshore from where the man was last seen fishing.
The area is about three miles west of the North Shore Marina, outside Lake Pueblo State Park and west of a closed boat ramp popular with shore anglers.
"We offer our condolences to the family of this person," said Monique Mullis, manager of Lake Pueblo State Park. "And I appreciate the work of our rescue team, the volunteer divers and the ACOVA victims' assistance volunteers who spent hours in the heat during this operation."