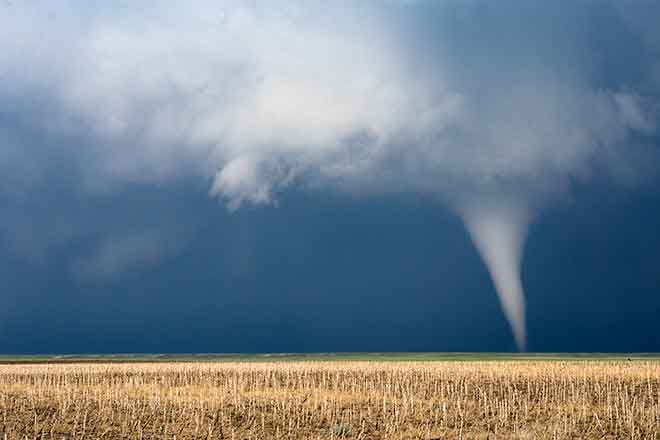 Published
Tuesday, May 19, 2020
The National Weather Service issued a brief tornado warning for eastern Crowley and far western Kiowa counties Tuesday evening just before 7:00 p.m.
Texas weather chaser Marcus Diaz alerted the NWS when he was nine miles east of Sugar City in Crowley County. The landspout tornado was estimated to be 5-7 miles west of Highway 96 and Crowley County Road 31.
The NWS issued the warning at 6:53 p.m. for east central Crowley and far western Kiowa County. The tornado was near Sugar City at the time and was moving northeast at 20 miles per hour.
The warning was allowed to expire at 7:15 p.m. and was replaced with a severe thunderstorm warning with potential for 60 mph wind gusts and quarter-size hail. That warning expired at 7:45 p.m. as the storm weakened.
No damage reports from the tornado have been received.