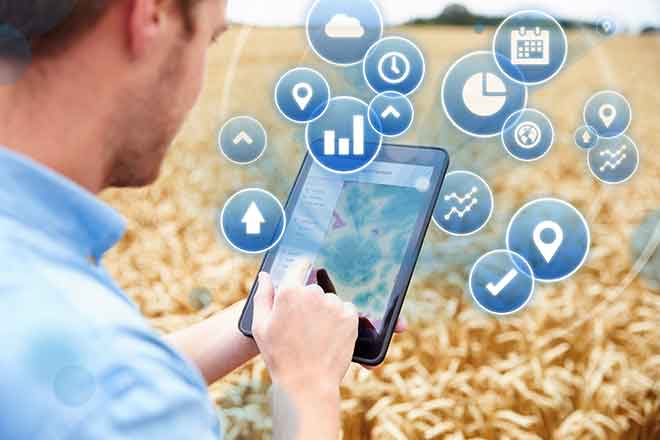 Published
Monday, March 23, 2020
A spring snowstorm brought needed moisture to areas of the state last week, according to the Mountain Region Field Office of the National Agricultural Statistics Service, USDA.
In northeastern and east central counties, received moisture benefitted rangeland conditions and winter wheat. Reports noted calving and lambing was adversely affected by storm conditions.
In the San Luis Valley, minimal moisture was received and conditions remained dry. Barley planting and spring tillage continued in limited fashion. Producers noted the ground was still frozen in areas.
Southeastern counties received isolated rain last week. Reports noted high winds continued to deplete soil moisture supplies. Rangeland and non-irrigated crop conditions declined in areas that have consistently gone without moisture. Alfalfa growth started to pick up and some irrigation canals began delivering water.
As of March 20, 2020, snowpack in Colorado was 107 percent measured as percent of median snowfall. The Southwest and San Luis Valley were 98 and 99 percent, respectively.
Stored feed supplies were rated 2 percent very short, 9 percent short, 72 percent adequate, and 17 percent surplus.
Sheep death loss was 2 percent heavy, 56 percent average, and 42 percent light.
Cattle death loss was 2 percent heavy, 79 percent average, and 19 percent light.
CROP AND LIVESTOCK PROGRESS

Commodity

Current week

Previous week

Previous year

5-year average

(percent)

(percent)

(percent)

(percent)

Barley

Planted

4

3

1

NA

Winter wheat

Pastured

9

9

16

12

Cattle and calves

Cows calved

49

32

42

NA

Sheep and lambs

Ewes lambed

42

22

37

NA

DAYS SUITABLE FOR FIELDWORK AND SOIL MOISTURE CONDITION

Current week

Previous week

Previous year

5-year average

Days suitable for fieldwork

46

49

33

50

Topsoil moisture

(percent)

(percent)

(percent)

(percent)

Very short

8

11

2

11

Short

24

41

9

25

Adequate

66

48

82

61

Surplus

2

--

7

3

Subsoil moisture

Very short

7

9

3

11

Short

26

30

15

27

Adequate

66

61

80

60

Surplus

1

--

2

2

CROP, LIVESTOCK, PASTURE AND RANGE CONDITION

Commodity

Current week

Previous week

Previous year

5-year average

(percent)

(percent)

(percent)

(percent)

Pasture and range

Very poor

5

10

2

8

Poor

12

12

10

22

Fair

34

47

50

36

Good

41

28

34

31

Excellent

8

3

4

3

Winter wheat

Very poor

7

10

--

2

Poor

12

11

5

15

Fair

26

33

27

34

Good

46

43

55

42

Excellent

9

3

13

7

Livestock

Very poor

3

2

1

--

Poor

5

6

3

2

Fair

35

32

26

21

Good

53

52

65

69

Excellent

4

8

5

8