Image
CDC: mixed success on tobacco reduction among school kids 
(Texas News Service) Cigarettes may not appeal to America's youth like they did in the 1960s, but a significant number still experiment with e-cigarettes.
The Centers for Disease Control and Prevention has new data that show the use of e-cigarettes by high school students declined in the past year, but rose among middle schoolers. From 2022 to 2023, said CDC epidemiologist Jan Birdsey, e-cigarette use among high school students declined from roughly 14% to 10%. But the news about usage among younger students was not as encouraging. 
Image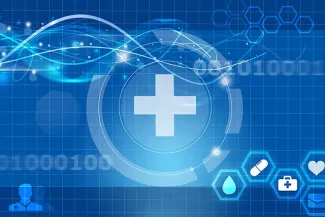 "We did find among middle-school students significant increases in the current use of at least one tobacco product and the use of multiple tobacco products," she said. "We're still seeing the e-cigarettes as the most commonly-used product among both middle and high-school students."
A 2020 survey by the Texas Department of State Health Services found about 11% of youths reported using e-cigarettes on at least one day over a 30-day period. It also showed that about a third of respondents said they'd talked about the dangers of tobacco with a medical professional. To quit, Birdsey recommended the website teen.smokefree.gov or by calling 1-800-QuitNow.
E-cigarettes have been found to be less harmful than regular cigarettes because they contain fewer toxic chemicals but they are not considered safe by the CDC because they're known to harm adolescent brain development. Birdsey said not surprisingly, many who report using them are drawn to kid-friendly flavors.
"About nine out of 10 users of e-cigarettes were using a flavored product such as fruit, candy and other sweets, mint or menthol," she said, "so, flavors increase the appeal of the products, encourage experimentation and can contribute to that lifelong tobacco use."
The data show about half of students who have tried e-cigarettes reported still using them. A lack of information about the dangers of smoking cigarettes led an estimated 40% of Americans to take up the habit by the mid-1960s.