Image
Colorado's largest wildfires total $83 million to combat
(The Center Square) – Colorado's five largest wildfires have cost over $83.6 million to combat to date, according to the National Interagency Fire Center (NIFC).
The five fires have in total burned 208,270 acres, or 325.4 square miles, according to the center's Incident Management Situation Report released Wednesday. 
NIFC, based in Boise, Idaho, is made up of several federal agencies, including the U.S. Department of Agriculture, the U.S. National Weather Service, and the U.S. Department of the Interior, among others. The fires have been combated by a combination of local, state and federal agencies.
Image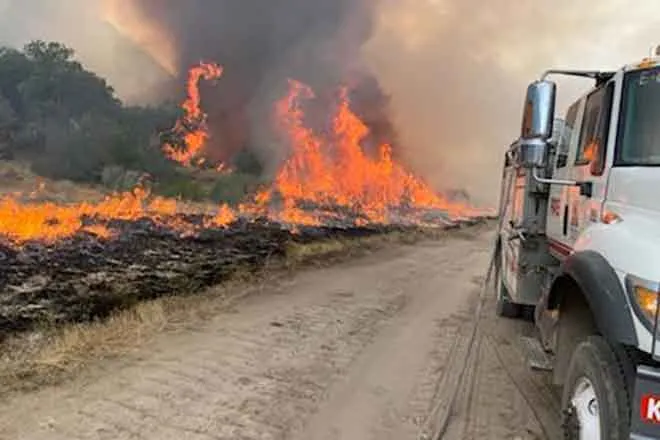 Colorado's largest wildfire, the Pine Gulch fire, north of Grand Junction, has so far burned 139,007 acres (217 square miles), making it the largest fire in the state's history. The fire, which is 81 percent contained, has required 658 personnel and cost $29 million to combat so far, according to NIFC. 
The Grizzly Creek fire, near Glenwood Springs, has burned 32,464 acres (50.7 square miles) and cost $27.3 million to fight. The fire has required 567 personnel and is 75 percent contained, the report said.
Image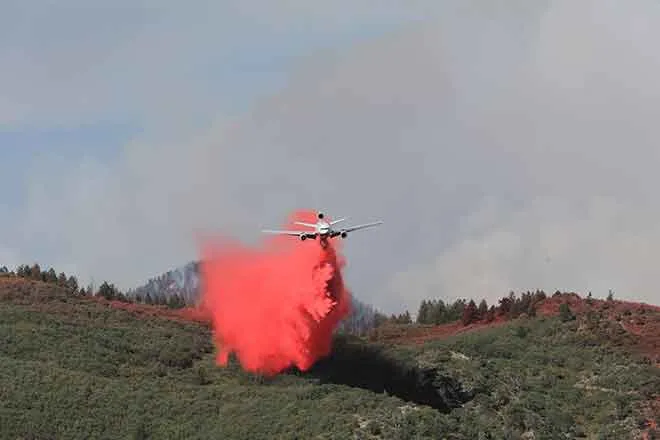 The Cameron Peak fire, west of Fort Collins, has burned 23,022 acres (36 square miles) and $18.2 million to combat. The fire is 6 percent contained and has required 864 personnel. 
The Williams Fork fire in Grand County is 12,097 acres (18.9 square miles) and cost $8.6 million to fight. 
"The cold front that brought rain to the Williams Fork Fire over the past several days has moved through the area and drier air along with warming temperatures are expected to settle over the fire for the remainder of the week," a fire update from Wednesday said.
Image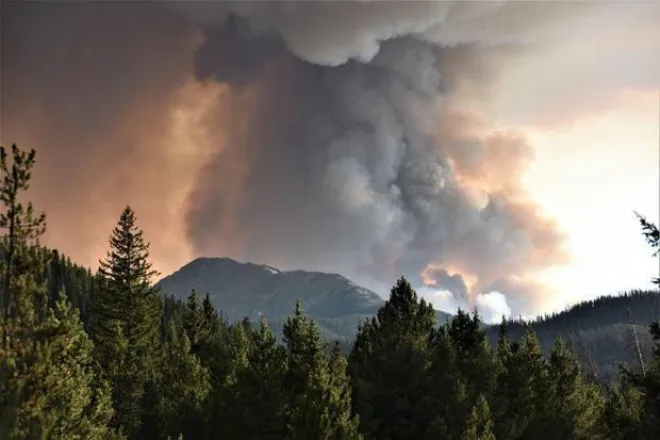 The East Fork fire, near Trinidad, has burned 1,680 acres (2.6 square miles) and cost $525,000 to fight and is 60 percent contained, the report said. 
Colorado Governor Jared Polis last month initiated the Colorado National Guard to assist in emergency response to the wildfires.
"Whether it's the fight against COVID or the fight against drought-induced wildfires, Colorado's National Guard is ready to rise to the challenge to help our communities," Polis said on Aug. 21. "We are thankful to the Guardsmen and women for their support during this challenging time."
Polis also signed an executive order on Aug. 19 temporarily banning campfires and fireworks statewide, with at least a couple of the fires – Grizzly Creek and Williams Fork – believed to be man made. Cameron Peak fire is still being investigated, while Pine Gulch was caused by lightning, according to the National Wildfire Coordinating Group.