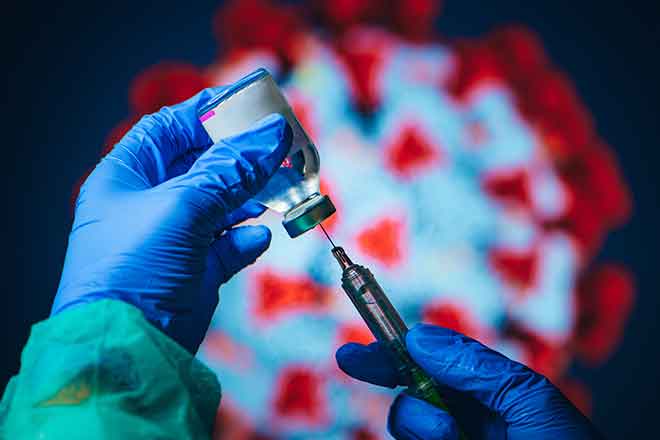 Published
Friday, May 14, 2021
(The Center Square) -- The Colorado Department of Public Health and Environment (CDPHE) has announced that Coloradans ages 12 to 15 years old can now receive the Pfizer vaccine.
The announcement came after the Food and Drug Administration (FDA) approved an emergency use authorization for the vaccine on Monday. Both the Johnson & Johnson and Moderna vaccines are still under review for the age group, but are still available to adults ages 18 and up.
Governor Jared Polis said minors could receive vaccinations as early as this weekend. He described the development as a "triumph of modern science" during a press conference Tuesday.
"Thanks to the FDA's decision, all Coloradans 12 and up are that much closer to bring protected from the virus and ending the pandemic," Polis said. "For over a year, Colorado's students have overcome overwhelming odds just to be a kid. It took on new meaning."
Following the FDA approval, the Centers for Disease Control's Advisory Committee on Immunization Practices approved the vaccine after a clinical trial in which 2,260 children returned a 100% efficacy rate.
Epidemiologists in Colorado are hopeful the vaccine will help address the growing number of cases within the age group. Schools, child care, and higher education currently lead the way in new outbreaks, according to CDPHE data.
Dr. Alexis Burakoff, a CDPHE epidemiologist, said the agency hopes to reach an additional 300,000 people with the vaccine. To date, over 2.2 million people in Colorado have been fully vaccinated, according to state vaccination data.
"We know there is a clear correlation between high vaccination rates and low infection rates, and this vaccine can now provide relief for thousands of additional families across the state," she said in a statement.
Minors under the age of 18 still need parental consent before they can be vaccinated, the agency said. Parents do not need to be present for the vaccination if the consent is documented, however. Vaccinations for minors will be available at all vaccination sites that offer the Pfizer vaccine.