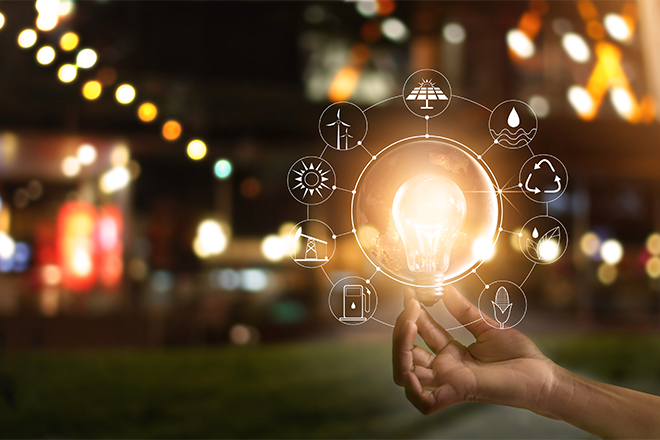 Published
Sunday, October 16, 2022
(The Center Square) - North Dakota's Clean Sustainable Energy Authority has awarded $294.2 million in grants and loans, but the impact on the economy may not be fully known for years, according to CSEA's director.
CSEA was established by the legislature in 2021 through House Bill 1452 to support research, development, and technological advancements related to renewable energy. Projects seeking funding had to demonstrate the money would "enhance the production of clean sustainable energy" and "diversify and grow the state's economy."
CSEA Director Al Anderson told members of the Energy Development and Transmission Committee Tuesday that 11 projects have received funding so far-$44.2 million in the form of grants and $250 million in loans.
While one of the legislature's directives was that the program should grow the state's economy, Anderson said they are years away from getting a full picture of how or whether the projects helped the economy.
"At this point in the program it is difficult to judge or calculate the economic impact of CSEA today. Large investments take a significant amount of time," Anderson said. "A lot of our projects are in that four-to-six-year time frame and have several decision points along the way so we're watching them closely."
The entity received a total of 25 applications for funds, some of which were related to manufacturing. However, Anderson said "difficult choices" had to be made to meet the legislature's intent on which projects should receive money.
"Several of the manufacturing opportunities that did meet statutes were not funded since they didn't impact the energy industry or didn't have a significant impact on emission reduction," said Anderson.
CSEA has awarded all the money at its discretion, but the director said there remains "a tremendous amount of interest out there when funding becomes available again."
The projects that have received funding include a $15 million loan to Valance Natural Gas Solutions for mobile flare gas capture and fueling platform expansion, a $100 million loan to Minnkota Power Cooperative to build what it called "the world's largest carbon capture facility" in North Dakota, and a $7 million grant to Energy & Environmental Research Center for front-end engineering and design for CO2 capture at Coal Creek Station.
"The program is progressing as planned. It can make a significant, transformative impact to the economy in North Dakota in the overall energy industry," Anderson said. "The priorities by which the authority has approved the projects include sustaining North Dakota's current energy industries, reducing emissions, leading the development of new technology, and overall impact to the state's economy."