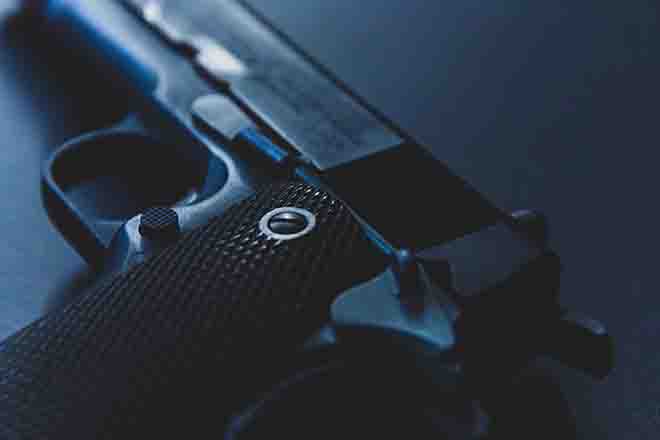 Published
Saturday, June 3, 2023
(Colorado Newsline) Unserialized firearms, also known as ghost guns, are now banned in Colorado under a bill signed into law by Governor Jared Polis Friday.
Senate Bill 23- 279 makes the sale, manufacture and possession of ghost guns a Class 1 misdemeanor on the first offense and a Class 5 felony on subsequent offenses.
"Ghost guns are untraceable, unserialized weapons that anyone can make or assemble in their own home - and they're extremely dangerous," bill sponsor Sen. Rhonda Fields, an Aurora Democrat, said in a statement. "We worked hard this session to make Colorado safer and prevent gun violence, and this new law is a big step towards reaching that goal."
The legislation was also sponsored by Sen. Chris Hansen of Denver, Rep. Andrew Boesenecker of Fort Collins and Rep. Junie Joseph of Boulder, all Democrats. The bill made it through the Legislature without the support of Republicans, who opposed it over Second Amendment concerns.
Ghost gun kits are easily available online for people to assemble, or even 3D-print, at home. Because that process bypasses serialization and necessary background checks, the guns can be nearly impossible to trace when used in a crime. Law enforcement say the weapons are being used more often in crimes across the state. The shooters involved with last year's attack at Club Q in Colorado Springs and the March shooting at Denver's East High School both possessed and showed an interest in ghost guns.
"Colorado Democrats have passed significant gun violence prevention legislation in recent years, but ghost guns bypass these life-saving firearm protections and make our communities more vulnerable to gun violence," Boesenecker said in a statement. "Unserialized guns allow for dangerous individuals to possess a firearm and makes it harder for victims to seek accountability for gun crimes."
Current ghost gun owners have until January 1, 2024 to get the blank firearm, frame or receiver serialized by a licensed dealer. Serialization includes a background check. Going forward, people can still make their own firearms as long as they get them serialized.
Eleven states already regulate ghost guns.
The Colorado Legislature passed four other bills regulating firearms during this year's legislative session, which wrapped up in early May. That includes a minimum age restriction and three-day waiting period for gun purchases, expansion of the state's extreme risk protection order law to include groups other than law enforcement and a repeal of the state's legal liability protections for the firearm industry.
Colorado Newsline is part of States Newsroom, a network of news bureaus supported by grants and a coalition of donors as a 501c(3) public charity. Colorado Newsline maintains editorial independence. Contact Editor Quentin Young for questions: info@coloradonewsline.com. Follow Colorado Newsline on Facebook and Twitter.