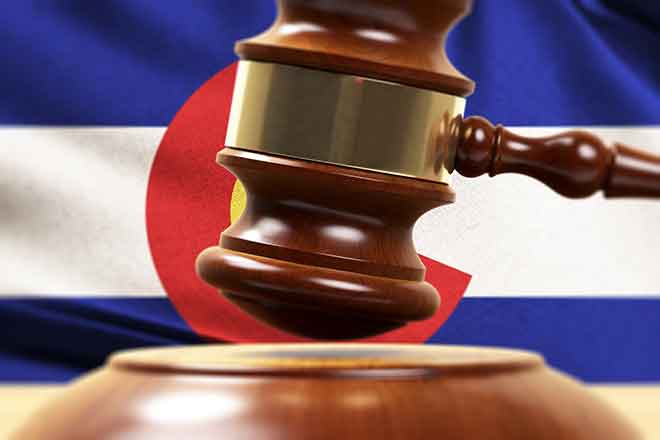 Published
Friday, May 22, 2020
(The Center Square) - Business organizations across Colorado filed an amicus brief in support of a lawsuit against Gov. Jared Polis and Secretary of State Jena Griswold.
Concern Colorado, an industry group consisting of CEOs from across the state, with board member Dan Ritchie, sued Polis after he issued an executive order that suspends several laws related to the signature collection and the qualification of the ballot. The lawsuit argues Polis doesn't have the constitutional authority to permit electronic signature collection for initiatives to qualify for the ballot in November.
Concern Colorado is backed by a coalition of business and industry groups across the state, which filed an amicus brief on Thursday supporting the lawsuit. The coalition includes the American Petroleum Institute, the Colorado Chamber of Commerce, the Colorado Hotel & Lodging Association, and the Colorado Oil & Gas Association, among others.
The coalition claims that signing petitions electronically would present barriers for Colorado voters with little access to the internet, such as 85,000 households in rural areas.
"We stand with a broad coalition of Coloradans who believe that our state's constitution does not allow any elected official or their office to make changes that only we, as citizens, can approve," Denver Metro Chamber of Commerce President and CEO Kelly Brough said.
"Coloradans without access to internet service or who are unable to afford technology, like computers, printers, and smartphones, would be excluded from the Governor's new process," Colorado Farm Bureau Executive Vice President Chad Vorthmann said. "This is a clear message from the Governor to the poor, rural, and elderly that their voices aren't important in Colorado anymore."
The executive order authorizes Griswold to issue guidance that the Polis' administration says will allow for signature collection in a fashion that protects the public health during the COVID-19 emergency declaration.
"This Executive Order protects Coloradans' constitutional right to shape their government through the initiative and referendum processes without risking their health or the health of others," the order says.