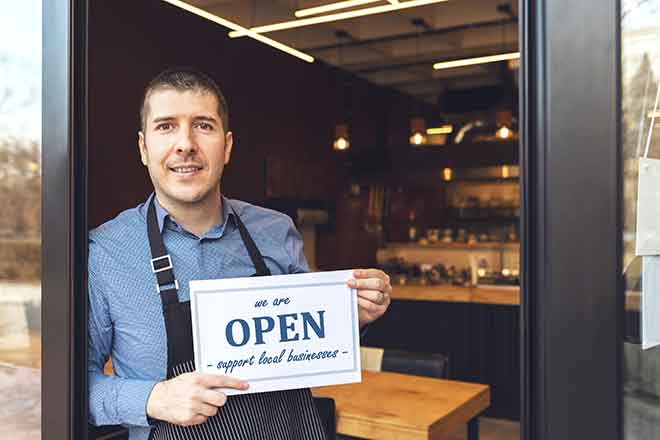 Published
Saturday, July 10, 2021
(The Center Square) - Fewer Colorado small businesses reported experiencing negative effects from the pandemic than the national average, according to the latest survey from the U.S. Census Bureau.
The survey found only 21.2% of businesses in the state reported experiencing large negative effect resulting from the pandemic compared to 25.2% of businesses nationwide. However, 44.8% of Colorado businesses reported experiencing "moderate negative impacts," which is nearly 2% more than the national average.
The Small Business Survey, conducted the week of June 28 to July 4, measures the changing business conditions because of the pandemic and includes information on small business operations and finances, requests and receipt of assistance, vaccines, capital expenditures, and expectations for recovery.
The survey also compared the actual results to the expectations survey respondents reported more than six months ago. Back then, one-in-three Colorado businesses expected the pandemic to have a "large negative effect" on their businesses.
When queried about last week's operating revenue, 12.8% of Colorado businesses reported bringing in between $125,001 and $200,000. This total is nearly 2% higher than the national average, according to the survey.
Another 12.2% of businesses reported earning higher revenues without accounting for loans or other assistance funds. At the same time, over 10% of businesses reported increasing their workforce within the last week, the survey said.
When asked about future needs such as obtaining financial assistance, increasing marketing, or making a capital expenditure, 41.3% of Colorado businesses reported not needing any future assistance. This total outpaces the national average by nearly 2%.
One particular Colorado county that has fared well is Douglas County. According to data from the Department of Labor and Employment, Douglas County's unemployment rate stands at 5.4%, nearly one full percentage point below the statewide unemployment rate.
Amy Sherman, president of the Northwest Douglas County Chamber and Economic Development Corporation, told The Center Square that part of Douglas County's success comes from county leaders being "laser focused on recovery."
However, she said that recent legislative tax increases could stifle the state's recovery.
A recent analysis by the libertarian-leaning Independence Institute estimates that bills passed during the 2021 legislative session could increase taxes by $617 million each year.
"Think about everything it is taking to overcome the impact of the pandemic, especially for small businesses like restaurants and personal services," Sherman said in an emailed statement. "We simply can't afford higher taxes, fee increases and costly, new regulations."