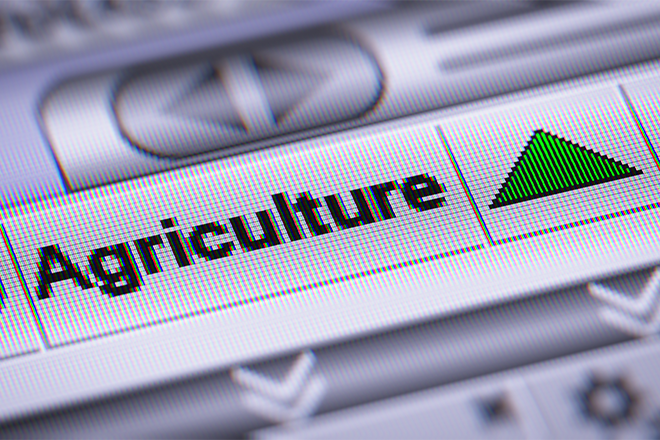 Published
Tuesday, July 3, 2018
Above normal temperatures and dry conditions accelerated winter wheat harvest last week, according to the Mountain Region Field Office of the National Agricultural Statistics Service, USDA.
Eastern districts received isolated moisture, while western and southern counties remained very dry. Several fires in western and southern Colorado were reported last week.
In northeastern counties, reporters noted precipitation delayed cutting of alfalfa and planting of other hay crops in areas. Several producers began winter wheat harvest in these counties last week where conditions allowed. Crops, livestock, and rangeland were reportedly in good condition where moisture supplies were favorable.
East central counties received isolated precipitation, with damaging hail also reported. Conditions continued to worsen in areas that have experienced prolonged hot and dry weather; a reporter noted hay production was spotty and pasture conditions remained poor.
San Luis Valley reporters noted first cutting of alfalfa was nearly complete and helped along by hot and dry conditions. Other irrigated crops were reportedly doing well, but rangeland continued to suffer from drought conditions and reduced range production was noted.
Southeastern counties received isolated moisture last week, but amounts varied greatly. Winter wheat harvest was in full swing, but a reporter noted harvest was delayed in the easternmost part of the district due to locally heavy rain. Spring crops were noted to be showing signs of drought stress.
In Costilla and Huerfano counties, the Spring fire had burned over 45,000 acres by week's end and was burning uncontained.
Statewide, winter wheat harvested was ahead of the average at 21 percent complete, compared to 11 percent last year. Winter wheat was rated 48 percent good to excellent, compared with 42 percent good to excellent last year.
Stored feed supplies were rated 13 percent very short, 23 percent short, 63 percent adequate, and 1 percent surplus.
Sheep death loss was 66 percent average and 34 percent light.
Cattle death loss was 75 percent average and 25 percent light.
CROP AND LIVESTOCK PROGRESS

Commodity

Current week

Previous week

Previous year

5-year average

(percent)

(percent)

(percent)

(percent)

Alfalfa hay

1st cutting harvested ..........................................

91

81

92

88

2nd cutting harvested .........................................

8

3

7

9

Barley

Headed ..............................................................

75

60

78

65

Turning color ....................................................

7

1

2

6

Dry edible beans

Planted ..............................................................

96

83

NA

NA

Emerged ............................................................

82

62

91

83

Blooming ..........................................................

1

NA

NA

NA

Sorghum

Emerged ............................................................

93

72

87

81

Spring wheat

Headed ..............................................................

50

29

61

59

Turning color ....................................................

1

--

NA

NA

Sunflowers

Planted ..............................................................

95

80

89

87

Winter wheat

Turning color ....................................................

94

88

94

90

Mature ...............................................................

61

36

61

42

Harvested ..........................................................

21

6

11

9

DAYS SUITABLE FOR FIELDWORK AND SOIL MOISTURE CONDITION

Current week

Previous week

Previous year

5-year average

Days suitable for fieldwork ....................................

6.2

5.6

6.7

6.3

Topsoil moisture

(percent)

(percent)

(percent)

(percent)

Very short .........................................................

18

17

4

13

Short .................................................................

22

22

24

27

Adequate ..........................................................

56

58

71

56

Surplus..............................................................

4

3

1

4

Subsoil moisture

Very short .........................................................

16

17

1

17

Short .................................................................

23

23

21

23

Adequate ..........................................................

61

60

77

58

Surplus..............................................................

--

--

1

2

CROP, LIVESTOCK, PASTURE AND RANGE CONDITION

Commodity

Current week

Previous week

Previous year

5-year average

(percent)

(percent)

(percent)

(percent)

Alfalfa hay

Very poor ..........................................................

10

10

--

3

Poor ...................................................................

15

17

7

7

Fair ....................................................................

33

32

29

26

Good .................................................................

37

35

55

51

Excellent ...........................................................

5

6

9

13

Barley

Very poor ..........................................................

--

1

--

--

Poor ...................................................................

--

4

--

--

Fair ....................................................................

40

30

22

19

Good .................................................................

42

45

49

57

Excellent ...........................................................

18

20

29

24

Corn

Very poor ..........................................................

2

2

--

2

Poor ...................................................................

3

6

9

5

Fair ....................................................................

17

17

17

21

Good .................................................................

67

65

63

58

Excellent ...........................................................

11

10

11

14

Dry edible beans

Very poor ..........................................................

15

22

--

--

Poor ...................................................................

14

12

8

2

Fair ....................................................................

11

14

24

36

Good .................................................................

57

45

61

55

Excellent ...........................................................

3

7

7

7

Onions

Very poor ..........................................................

--

5

--

1

Poor ...................................................................

--

7

--

3

Fair ....................................................................

40

18

18

16

Good .................................................................

55

67

69

67

Excellent ...........................................................

5

3

13

13

Pasture and range

Very poor ..........................................................

21

26

--

13

Poor ...................................................................

30

27

5

14

Fair ....................................................................

24

21

28

22

Good .................................................................

23

24

57

42

Excellent ...........................................................

2

2

10

9

Potatoes inside San Luis Valley

Very poor ..........................................................

--

--

--

NA

Poor ...................................................................

5

4

2

NA

Fair ....................................................................

20

13

23

NA

Good .................................................................

45

59

44

NA

Excellent ...........................................................

30

24

31

NA

Potatoes outside San Luis Valley

Very poor ..........................................................

--

2

--

NA

Poor ...................................................................

5

4

--

NA

Fair ....................................................................

9

27

10

NA

Good .................................................................

65

44

80

NA

Excellent ...........................................................

21

23

10

NA

Sorghum

Very poor ..........................................................

3

2

1

4

Poor ...................................................................

6

3

5

10

Fair ....................................................................

13

9

23

31

Good .................................................................

77

86

67

52

Excellent ...........................................................

1

--

4

3

Spring wheat

Very poor ..........................................................

15

13

--

1

Poor ...................................................................

1

2

2

3

Fair ....................................................................

25

18

15

27

Good .................................................................

46

59

80

64

Excellent ...........................................................

13

8

3

5

Sugarbeets

Very poor ..........................................................

1

3

--

--

Poor ...................................................................

7

11

--

2

Fair ....................................................................

26

27

13

16

Good .................................................................

54

48

67

65

Excellent ...........................................................

12

11

20

17

Winter wheat

Very poor ..........................................................

5

6

6

16

Poor ...................................................................

18

19

15

15

Fair ....................................................................

29

33

37

27

Good .................................................................

41

36

30

33

Excellent ...........................................................

7

6

12

9

Livestock

Very poor ..........................................................

1

--

--

1

Poor ...................................................................

4

3

--

3

Fair ....................................................................

20

20

15

19

Good .................................................................

66

70

73

67

Excellent ...........................................................

9

7

12

10