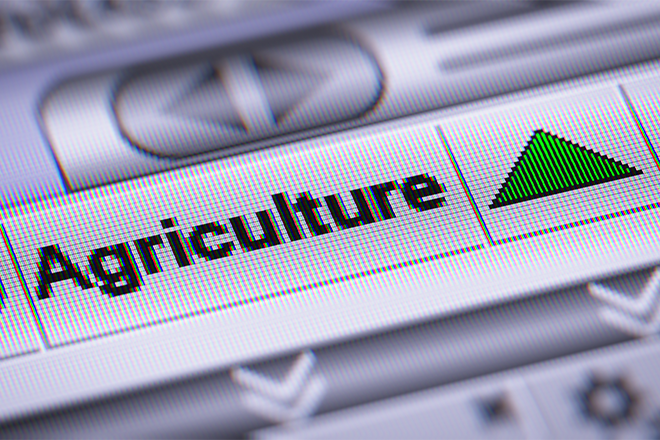 Published
Tuesday, September 11, 2018
Conditions for fieldwork were mixed last week, but planting and harvesting activities continued around scattered moisture events early in the week, according to the Mountain Region Field Office of the National Agricultural Statistics Service, USDA.
In northeastern counties, warm and dry weather allowed producers to make good progress harvesting corn silage. Producers were reportedly beginning to seed winter wheat or preparing equipment to do so. Soil conditions were noted to be mostly favorable for winter wheat seeding. In drier areas, pasture and range conditions continued to deteriorate and livestock producers were searching for alternative feed sources.
In east central counties, early week moisture also made conditions favorable for planting winter wheat in areas. A reporter noted cool weather slowed maturity of some crops.
In southwestern counties, welcome moisture was received last week. Heavy in areas, a reporter noted one location received 1.25 inches of rain in under 2 hours. However, widespread drought conditions persisted.
In the San Luis Valley, rain slowed barley harvest in areas, although most producers made good progress when weather allowed. Potato harvest was noted to be slow last week.
Southeastern county reporters noted good moisture was received last week and contributed to favorable conditions for winter wheat seeding and emergence. The wet weather was enough in areas to delay alfalfa harvest and winter wheat seeding slightly. A reporter noted damp and cool conditions slowed the maturity of grain sorghum, but helped rangeland recover somewhat from extreme drought conditions this year. A reporter also mentioned some corn intended for grain was being harvested for silage due to damage from lack of moisture earlier in the season.
Stored feed supplies were rated 5 percent very short, 16 percent short, 77 percent adequate, and 2 percent surplus.
Sheep death loss was 60 percent average and 40 percent light.
Cattle death loss was 3 percent heavy, 66 percent average, and 31 percent light.
CROP AND LIVESTOCK PROGRESS

Commodity

Current week

Previous week

Previous year

5-year average

(percent)

(percent)

(percent)

(percent)

Alfalfa hay

3rd cutting harvested ..........................................

74

65

72

67

4th cutting harvested ..........................................

13

3

8

7

Barley

Harvested ..........................................................

92

86

84

87

Corn

Doughed ............................................................

95

94

89

94

Dented ...............................................................

72

45

51

65

Mature ...............................................................

8

2

8

9

Harvested for silage ..........................................

55

34

29

31

Dry edible beans

Cut ....................................................................

69

52

29

25

Harvested ..........................................................

35

23

NA

NA

Onions

Harvested ..........................................................

66

45

32

27

Potatoes inside San Luis Valley

Harvested ..........................................................

13

8

8

11

Potatoes outside San Luis Valley

Harvested ..........................................................

45

34

28

47

Sorghum

Headed ..............................................................

98

94

97

94

Turning color ....................................................

75

60

62

58

Mature ...............................................................

9

--

4

10

Spring wheat

Harvested ..........................................................

79

66

67

68

Winter wheat

Planted ..............................................................

7

2

10

13

Emerged ............................................................

1

NA

--

1

DAYS SUITABLE FOR FIELDWORK AND SOIL MOISTURE CONDITION

Current week

Previous week

Previous year

5-year average

Days suitable for fieldwork ....................................

6.0

6.7

7.0

5.8

Topsoil moisture

(percent)

(percent)

(percent)

(percent)

Very short .........................................................

10

10

5

7

Short .................................................................

29

29

27

27

Adequate ..........................................................

59

60

68

61

Surplus..............................................................

2

1

--

5

Subsoil moisture

Very short .........................................................

14

13

5

13

Short .................................................................

24

22

25

28

Adequate ..........................................................

60

63

69

57

Surplus..............................................................

2

2

1

2

CROP, LIVESTOCK, PASTURE AND RANGE CONDITION

Commodity

Current week

Previous week

Previous year

5-year average

(percent)

(percent)

(percent)

(percent)

Alfalfa hay

Very poor ..........................................................

9

6

2

4

Poor ...................................................................

14

12

11

8

Fair ....................................................................

25

24

23

23

Good .................................................................

44

50

58

53

Excellent ...........................................................

8

8

6

12

Corn

Very poor ..........................................................

2

2

1

5

Poor ...................................................................

7

6

13

8

Fair ....................................................................

21

20

28

25

Good .................................................................

63

66

48

50

Excellent ...........................................................

7

6

10

12

Dry edible beans

Very poor ..........................................................

8

4

--

2

Poor ...................................................................

22

24

3

5

Fair ....................................................................

18

25

18

30

Good .................................................................

48

38

73

54

Excellent ...........................................................

4

9

6

9

Onions

Very poor ..........................................................

6

6

--

1

Poor ...................................................................

8

7

5

4

Fair ....................................................................

9

11

19

15

Good .................................................................

72

71

67

66

Excellent ...........................................................

5

5

9

14

Pasture and range

Very poor ..........................................................

22

22

1

6

Poor ...................................................................

23

26

10

16

Fair ....................................................................

22

20

27

27

Good .................................................................

31

30

50

43

Excellent ...........................................................

2

2

12

8

Potatoes inside San Luis Valley

Very poor ..........................................................

--

--

--

NA

Poor ...................................................................

4

5

11

NA

Fair ....................................................................

15

11

16

NA

Good .................................................................

53

60

55

NA

Excellent ...........................................................

28

24

18

NA

Potatoes outside San Luis Valley

Very poor ..........................................................

--

2

--

NA

Poor ...................................................................

5

3

--

NA

Fair ....................................................................

6

13

11

NA

Good .................................................................

69

61

85

NA

Excellent ...........................................................

20

21

4

NA

Sorghum

Very poor ..........................................................

4

4

1

4

Poor ...................................................................

7

6

2

10

Fair ....................................................................

26

26

10

30

Good .................................................................

60

62

77

52

Excellent ...........................................................

3

2

10

4

Sugarbeets

Very poor ..........................................................

--

1

1

--

Poor ...................................................................

2

3

3

3

Fair ....................................................................

31

25

10

14

Good .................................................................

48

50

72

67

Excellent ...........................................................

19

21

14

16

Sunflowers

Very poor ..........................................................

--

1

2

5

Poor ...................................................................

1

1

5

12

Fair ....................................................................

28

27

13

27

Good .................................................................

67

67

74

49

Excellent ...........................................................

4

4

6

7

Livestock

Very poor ..........................................................

1

1

--

--

Poor ...................................................................

2

2

1

2

Fair ....................................................................

13

15

14

18

Good .................................................................

77

75

79

71

Excellent ...........................................................

7

7

6

9