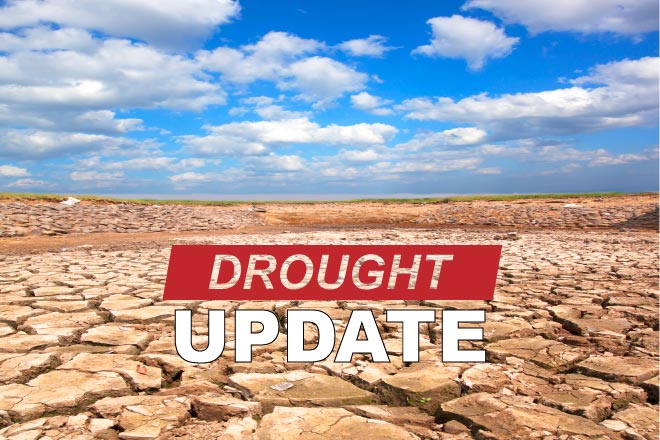 Published
Friday, September 14, 2018
Rain and thunderstorms that have helped improve drought conditions in eastern Colorado since the end of July largely came to an end last week, while the western half of the state continued to bake under warm temperatures.
Nearly half of Colorado remains in extreme and exceptional drought, the two worst categories. South central and much of the west slope have been suffering under a lack of moisture for most of the year, while the northeast benefited from a late season blizzard and periodic rain to reach drought-free conditions over the summer.
Compared to the prior week, 0.01 percent of the state shifted from exceptional to severe drought in the Las Animas and Huerfano counties while the rest of the state was unchanged. Due to rounding, the minute improvement is unnoticeable in the statistics.
Overall, 20 percent of the state is drought-free, while nine percent is abnormally dry. Seven percent is in moderate drought, with an additional 20 percent in severe conditions. Extreme drought is impacting 35 percent of the state, and exceptional conditions cover the remaining 10 percent.
One year ago, 65 percent of Colorado was drought-free, and 31 percent was abnormally dry. Moderate drought covered four percent of the state.
Drought categories include (ranked from least to most severe) abnormally dry, moderate, severe, extreme and exceptional drought.
Colorado Drought by the Numbers

Week

Date

None

D0

D1

D2

D3

D4

Current

9/11/18

20

9

7

20

35

10

Last Week

9/4/18

20

9

7

20

35

10

3 Months Ago

6/12/18

20

12

16

16

27

8

Start of Calendar Year

12/26/17

7

65

28

0

0

0

Start of Water Year

9/26/17

68

29

4

0

0

0

One Year Ago

9/12/17

65

31

4

0

0

0