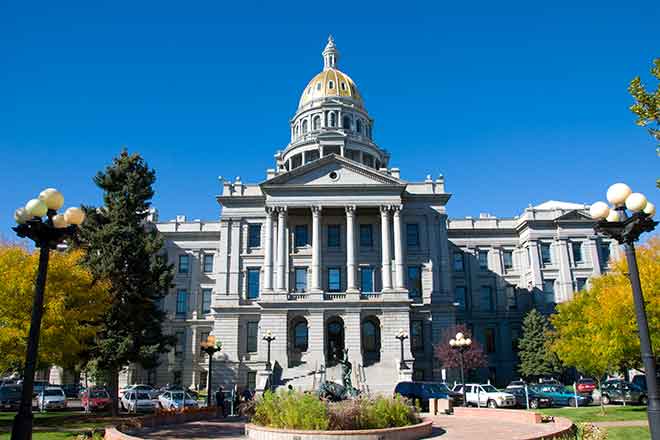 Published
Monday, March 16, 2020
The Colorado General Assembly has been adjourned temporarily starting Saturday until the end of the month due to the coronavirus outbreak.
Lawmakers in both chambers passed House Joint Resolution 1007 Saturday approving the two-week timeout from the session until March 30. The resolution is part of emergency plans announced Thursday by House and Senate leadership.
The move comes before the state's budget has been set and over 350 pending bills will now be in limbo. The General Assembly could also be forced to continue adjournment if the coronavirus outbreak continues to be serious.
As of Friday, Colorado had 101 positive cases of coronavirus. Gov. Jared Polis, who declared a state of emergency on Tuesday, announced on Friday that the first casualty from coronavirus in the state has occurred.
General Assembly leadership said Friday that lawmakers can still find ways to work remotely despite the state Capitol being closed.
"We're encouraging our members to continue their work ... there's a lot of work that can happen via teleconference, it can happen online, to be able to continue to work on things that are a priority," Senate President Leroy Garcia, D-Pueblo, said during a press briefing Friday.
"We've got to be able to prioritize, we've got to be able to move the things that are most important, and so we're weighing all those options right now," he added.
The Senate also passed House Bill 1359 on Saturday, which was rushed through both chambers so it would make it to Polis' desk before the session's temporary adjournment. The bill allows state political parties to temporarily amend their bylaws so delegates can participate remotely.
Another resolution passed Saturday asks the state's Supreme Court "to clarify the General Assembly's ability to count legislative days non-consecutively," given that the legislature is going into temporary adjournment due to a public health emergency. The state Constitution requires legislative sessions to be no longer than 120 days a year.