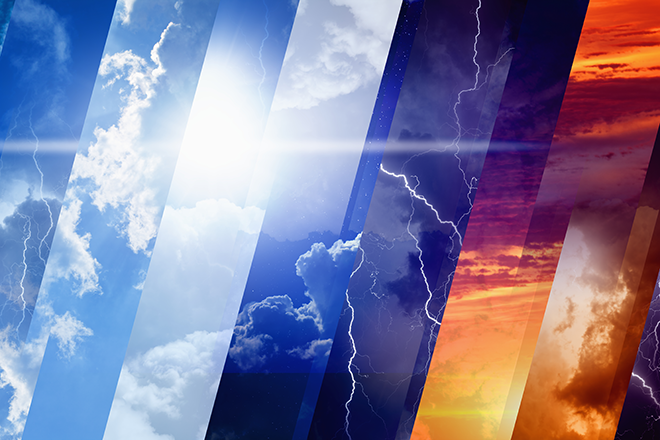 Published
Saturday, April 29, 2017
By Chris Sorensen
A strong spring snow storm continues to blanket southeast Colorado in wet snow Saturday. A winter storm warning is currently in effect across the area, and will continued until Sunday afternoon for counties along the Colorado-Kansas border.
Temperatures Saturday will be in the 30s across most of the area. North wind will be in the 20 to 25 mile-per-hour range, with gust to 40 and 50 mph possible. Overnight, temperatures will fall only slightly, to just below the freezing mark. By the time the storm ends, much of southeast Colorado can expect total snow accumulations of eight to 18 inches. The greatest accumulation is expected in southern Otero, Bent and Prowers counties, as well as northern Baca county and most of Las Animas County. The storm should bring additional relief for drought conditions in southeast Colorado.
Despite the strong wind, blizzard conditions are not expected. Visibility should generally remain above the one-quarter mile threshold for issuing a blizzard warning.
The heavy, wet snow is causing tree damage and power outages across the area. Highway 109 in North La Junta was closed Saturday morning due to down power lines, and reopened around 9:00 a.m. The Colorado State Patrol has been responding to slide-offs along Interstate 25 between Pueblo and the Colorado-New Mexico border. The Colorado Department of Transportation is recommending avoiding travel Saturday. For those who must drive, check road conditions at www.cotrip.org for the latest updates.
Snow will gradually decrease from west to east Saturday as the storm system lifts into Kansas through Sunday. Temperatures Sunday will recover to the 40s as the system moves out, falling to the upper 20s and low 30s overnight.
Monday will be mostly sunny, with highs reaching the 50s before falling back to around the freezing mark overnight.
Another round of rain expected to move in later Tuesday as daytime temperatures continue to recover to seasonal norms. By the end of the week, temperatures in the 70s are expected.
Check back Sunday for a closer look at the week ahead.