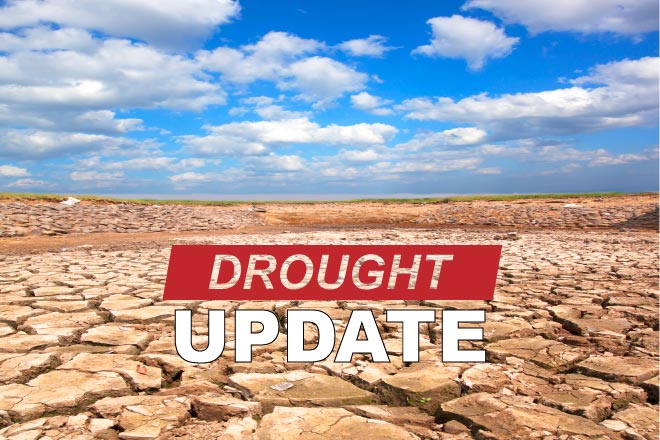 Published
Friday, August 24, 2018
Extreme and exceptional drought - the two worst categories - continue to impact nearly half of Colorado.
Some improvement was observed in central Colorado as moderate drought turned to just abnormally dry conditions for southern Douglas and northwest El Paso counties during the past week. Similar improvements were also seen in smaller portions of southwest Elbert, northeast Teller and the southern tip of Jefferson counties.
In south central Baca County, severe drought dropped to moderate conditions.
The remainder of Colorado was unchanged under mostly warm and dry weather during the previous week.
Overall, 19 percent of the state was drought-free. Seven percent was abnormally dry, up one percent from the prior week, while nine percent was in moderate drought, down from 10 percent. Severe, extreme and exceptional conditions impacted 20, 27, and 9 percent of the state, respectively. Nearly 46 percent of the state is in the two worst drought categories.
One year ago, 84 percent of Colorado was drought-free, while 16 percent was abnormally dry.
Drought categories include (ranked from least to most severe) abnormally dry, moderate, severe, extreme and exceptional drought.
Colorado Drought by the Numbers

Week

Date

None

D0

D1

D2

D3

D4

Current

8/21/18

19

7

9

20

37

9

Last Week

8/14/18

19

6

10

20

37

9

3 Months Ago

5/22/18

21

14

14

17

26

8

Start of Calendar Year

12/26/17

7

65

28

0

0

0

Start of Water Year

9/26/17

68

29

4

0

0

0

One Year Ago

8/22/17

84

16

0

0

0

0