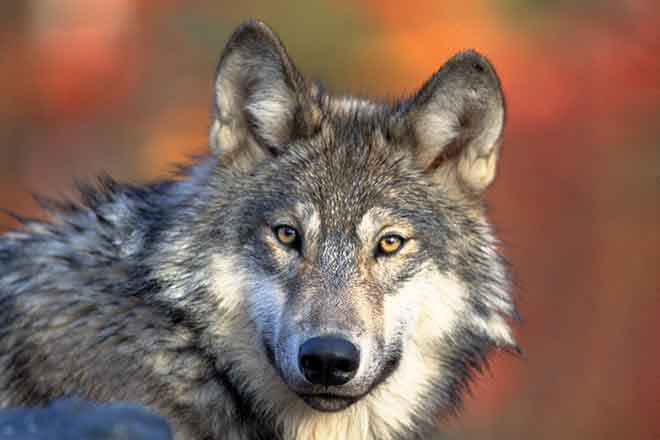 Published
Saturday, October 12, 2019
By Derek Draplin | The Center Square
A group seeking voter approval to reintroduce gray wolves in Colorado says it has collected around 168,000 signatures to get the question put on the ballot.
That number is more than the 124,000 signatures needed to make the ballot, a spokesman for the Rocky Mountain Wolf Action Fund, the primary backer of the initiative, told The Center Square. The group is aiming for 30,000 more signatures before it needs to submit them to the Secretary of State's Office for verification by mid-December.
The Colorado Restore Gray Wolf Population Initiative would require the Colorado Parks and Wildlife Commission (CPW) to create and execute a plan to restore gray wolf populations on designated lands west of the continental divide.
"When we succeed in safely restoring wolves to their home in Western Colorado, we will have closed the missing link and restored the gray wolf's historical range from the High Arctic to Mexico," RMWAF says on its website.
If passed, implementing the initiative would cost (CPW) over $344,000 in fiscal year 2021-22 and over $467,000 in fiscal year 2022-23, according to a legislative fiscal impact statement.
The Rocky Mountain Wolf Project, a parallel group to the action fund that educates on wolf restoration in the state, is backed by the Sierra Club Colorado, the Center for Biological Diversity, and the Endangered Species Coalition, among other environmental groups.
The Stop the Wolf Coalition, which is made up of several farming, livestock and hunting groups, opposes the initiative, citing potential damage to livestock and wildlife, diseases, and overcrowding in the state.
"Forced wolf introduction is not only a disastrous idea that will impact our wildlife, livestock and Colorado's growing population,but it's also not fair to the wolves," the coalition's website says.
"A forced introduction of wolves to Colorado would cost untold amounts of taxpayer dollars, redirect already limited wildlife management resources and would have a significant negative economic impact to the state," said Blake Henning, chief conservation officer for the Rocky Mountain Elk Foundation. "In Colorado, you are dealing with about a third of the land mass of the Northern Rockies' states but almost double the human population. A forced reintroduction would trigger the potential for real issues in the state."