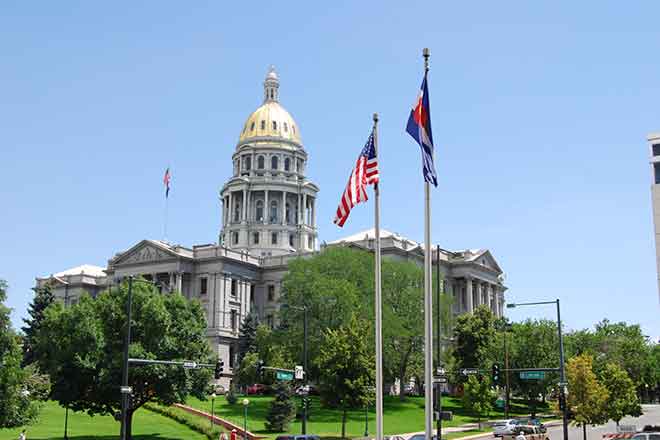 Published
Wednesday, December 2, 2020
(The Center Square) - The second day of Colorado's special session saw lawmakers pass several bills and move others through the committee phase.
Bills addressing internet access for rural schools, relief for childcare, and tax relief for small businesses all unanimously passed through committees.
House Bill 20B-1001, which passed the House earlier Tuesday, was sponsored in the upper chamber by Sens. Kerry Donovan, D-Vail, and Don Coram, R-Montrose. The legislation would appropriate $20 million in grant funding to increase internet access for rural students, teachers, and parents.
"Kids across Colorado are sitting at their kitchen tables, unbelievably frustrated with their unreliable or nonexistent internet connections," Donovan said in a statement. "This bill ensures that COVID-19 won't rob a child of their education or a teacher of their vocation by establishing reliable internet access for all of Colorado's future writers, scientists, and historians."
House Bill 20B-1004, which was passed by the House on Tuesday, was carried by Sens. Jeff Bridges, D-Greenwood Village, and Jack Tate, R-Centennial, in the Senate. The bill will allow restaurants and bars to keep up to $10,000 of monthly sales tax revenue through February 2021.
"Allowing these folks to keep the state sales tax they collect won't eliminate all of their burdens, but it will help to keep more Coloradans employed and lessen the load on those who have invested their lives and livelihoods into these critical Colorado small businesses," Bridges said in a statement.
Meanwhile, lawmakers amended House Bill 20B-1005, which would allow local authorities to set delivery fee caps, and Senate Bill 20B-001, which provides relief for small and minority-owned businesses.
Amendments to HB20B-1005 removed the County Board of Commissioners as the oversight authority and excluded convenience stores and grocery stores from its jurisdiction.
Senate Bill 20B-001 now requires Gov. Jared Polis to "continue to develop a framework to certify businesses that demonstrate exemplary compliance with public health orders during the pandemic through an evidence-based certification program that is aligned with the state's objectives to contain the COVID-19 virus."
Republican-led efforts to limit the governor's emergency powers and impose procedural requirements on his declarations were quashed by the Senate Committee on Finance in a 4-3 vote.