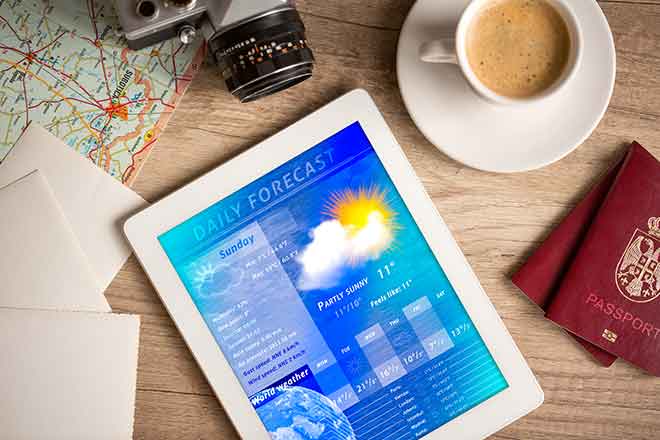 Published
Monday, July 1, 2019
Monday kicks off a slightly cooler week across Kiowa County, with a chance for thunderstorms returning to southeast Colorado.
After approaching 100 for several days, high temperatures are expected to drop back to the low 90s today. Winds will be relatively light, with gusts up to 15 miles per hour. Look for north winds in the Haswell and Arlington areas, while Eads to Towner can expect wind out of the east and south.
Late day and early evening thunderstorms are possible, with the greatest potential coming to the western half of Kiowa County during the late afternoon before increasing county-wide in the evening. Most areas can expect less than one-tenth inch of rain, however greater amounts are possible where storms develop.
Overnight, low 60s return.
Tuesday, the cool-down continues with highs in the upper 80s predicted. The chance of thunderstorms also returns.
Currently, KiowaCountyPress.net Live Weather from downtown Eads shows NW wind at 0 mph. Sunday evening, winds were gusting to 29 mph. The current temperature is 37, with 0.00 inches of rain so far today. Yesterday, 0.00 inches of rain was recorded in Eads, with an unofficial high of 100. The strongest wind gust since midnight was 13 mph, while the high temperature for the day so far was 69 at 02:29 PM.
Elsewhere in Colorado, the risk for flooding has returned to mountain areas as higher temperatures have increased the mountain snow melt rate. Many rivers and streams are running at or near bank-full. Minor flooding is also expected along the Arkansas River in Otero and Bent counties as water is released from Pueblo Reservoir.
Kiowa County Weather Outlook for July 1, 2019

Community

High

Low

Chance of Precip

Wind Gust

Direction

Arlington

92

62

60

15

N

Haswell

90

62

50

10

NNE

Eads

91

63

50

10

ESE

Brandon

92

63

40

15

SSE

Sheridan Lake

91

62

40

15

SSE

Towner

92

62

40

15

SSE
Weather information updated throughout the day is available at http://weather.KiowaCountyPress.net.