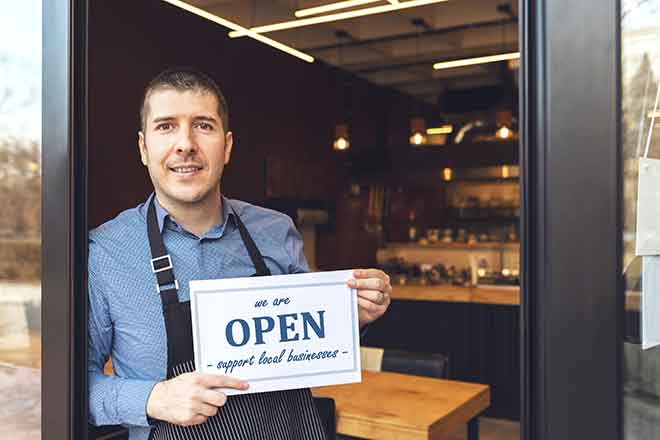 Published
Tuesday, December 1, 2020
(The Center Square) - The Colorado Department of Public Health and Environment (CDPHE) is asking for input on a statewide framework that would allow businesses to remain open if a county enacts another stay-at-home order.
The 5-Star Certification Framework builds on a program developed by Mesa County over the summer. Public comments are being accepted until December 4.
To remain open under a stay-at-home order, businesses must apply for a variance from their local public health agency. The agency would then send an inspector to the business to ensure the business is meeting its industry-related requirements.
Businesses can qualify for a variance by meeting several requirements, including having 100% of employees wear masks, daily symptom checks or screenings, and utilizing the state's exposure notification system. Any business previously cited by a county public health department for noncompliance will be ineligible for the state program.
In Mesa County, businesses must apply for the Variance Protection Program through the Mesa County Health Department. A health inspector is then dispatched to the business to ensure it is compliant with public health orders. If not, the inspector offers suggestions on how to reach compliance and then revisit the facility later.
For the Grand Junction Area Chamber of Commerce (GJACC), this program was essential for Mesa County to keep the state's most open economy afloat over the summer.
"The Five Star program in Mesa County has been shown to encourage community wide adherence to safety measures that help slow the pandemic and ensure a stable economy," Diane Schwenke, GJACC's CEO, told The Center Square. "It is important to address both the health and safety of citizens and the jobs and businesses that those same citizens rely on."
Another part of Mesa's success came from the county's relatively low COVID-19 transmission and hospitalization rates over the summer.
Colorado granted Mesa County a 12-day variance to operate its 5-Star program while in the Red Level, but Schwenke is concerned that the short timeframe could create a "trip hazard for shutting down the program without recourse."
"During our evaluation period we have had a high number of tests administered due to the Thanksgiving Holiday which resulted in more cases discovered in asymptomatic people, unrelated to business operations. And COVID exposure and showing signs of infection can happen between five and 14 days, so the 12 days is a really arbitrary number," she said.