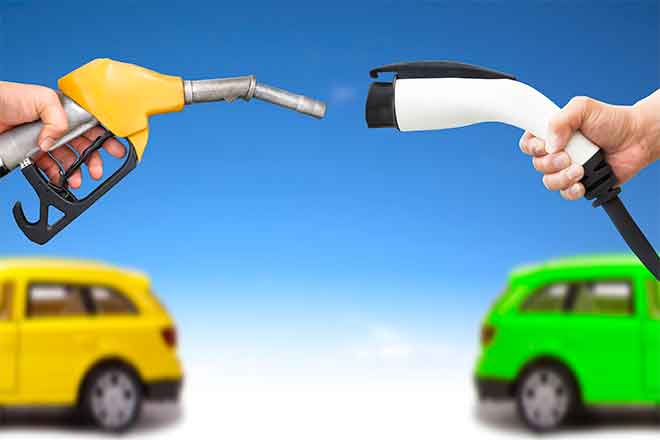 Published
Saturday, September 21, 2019
By Derek Draplin | The Center Square
Colorado Friday joined California and several other states in a lawsuit against the federal government over the Trump administration's attempt to federally preempt strict fuel economy standards that have been adopted by some states.
The Trump administration on Thursday announced that the U.S. Department of Transportation's National Highway Traffic Safety Administration (NHTSA) and the U.S. Environmental Protection Agency (EPA) issued a rule that means the federal government will set a uniform national standard for fuel emissions.
President Donald Trump also tweeted this week that his administration revoked California's waiver allowing the state to set its own strict vehicle emission standards.
The Trump Administration is revoking California's Federal Waiver on emissions in order to produce far less expensive cars for the consumer, while at the same time making the cars substantially SAFER. This will lead to more production because of this pricing and safety......

-- Donald J. Trump (@realDonaldTrump) September 18, 2019
.... advantage, and also due to the fact that older, highly polluting cars, will be replaced by new, extremely environmentally friendly cars. There will be very little difference in emissions between the California Standard and the new U.S. Standard, but the cars will be....

-- Donald J. Trump (@realDonaldTrump) September 18, 2019
....far safer and much less expensive. Many more cars will be produced under the new and uniform standard, meaning significantly more JOBS, JOBS, JOBS! Automakers should seize this opportunity because without this alternative to California, you will be out of business.

-- Donald J. Trump (@realDonaldTrump) September 18, 2019
Colorado last month followed California's lead in adopting strict a zero emission vehicle (ZEV) standard. The standard requires at least 5 percent of all vehicles sold in the state to be ZEVs by 2023, raising to 6 percent by 2025.
In response to the new "One National Program Rule," 23 states announced a lawsuit against the U.S. Department of Transportation and NHTSA seeking injunctive relief.
"State Plaintiffs respectfully request that the Preemption Regulation be declared unlawful and set aside because it exceeds NHTSA's authority, contravenes Congressional intent, and is arbitrary and capricious," the lawsuit states.
Colorado Governor Jared Polis said in a statement that the Trump administration's move isn't respectful of states' rights.
"We won't let Washington DC bureaucrats and lawyers interfere with our plans to reduce smog and improve our health in Colorado. Rather than infringing upon state's rights, the Trump administration should be working with us on solutions to an issue that has a long history of bipartisan consensus and industry support," Polis said. "My administration is working to ensure Colorado is focused on a transition to cleaner vehicles which promises benefits to consumers, our businesses, the health of our communities and our environment."
Polis' administration estimated the state's standard will put 800,000 ZEVs on the Colorado roads by 2030.
A group representing automobile dealers in the state praised the new rule this week.
"The Colorado Automobile Dealers Association supports the federal government's decision to revoke the authority of California and allied states like Colorado to set separate, more onerous and costly vehicle emissions standards," said Tim Jackson, the association's president and CEO. "Conflicting standards set by the California cartel creates a complicated, contradictory system that ultimately costs consumers."
Other states listed in the lawsuit are Connecticut, Delaware, Hawaii, Illinois, Maine, Maryland, Michigan, Minnesota, Nevada, New Jersey, New Mexico, New York, North Carolina, Oregon, Rhode Island, Vermont, Washington, Wisconsin, Massachusetts, Pennsylvania, and Virginia.