Image
Colorado land trusts get $1 million in lottery proceeds for conservation
(Colorado News Connection) Great Outdoors Colorado, the lottery-funded program to preserve natural resources, has awarded a second $1 million grant to fuel conservation efforts on privately-owned lands, which make up the majority of all lands in Colorado.
Amy Beatie, executive director of Keep it Colorado, a coalition of local land trusts, said the funds will help ensure the state's landscapes stay protected into the future, and protect things Coloradans love.
Image
"Protect our iconic landscapes, working farms and ranches, our outdoor way of life," Beatie outlined. "All of those things can't occur if 60% of the lands in the state of Colorado are not at the table."
Beatie pointed out the new funds will help make the state's farmlands, lands along streams, lakes and rivers, wildlife habitat and important cultural heritage sites more resilient in the face of bigger and more frequent wildfires, flash floods, drought and other climate disruptions.
The coalition's ten-year road map aims to double the number of acres conserved, and to double the engagement of Coloradans in conservation.
Beatie pointed out private landowners who sign up to protect their property from future development through a conservation easement can see a big financial boost by trading tax credits for cash. And she noted owners maintain ownership and do not have to leave their property or stop using the land to earn a living.
Image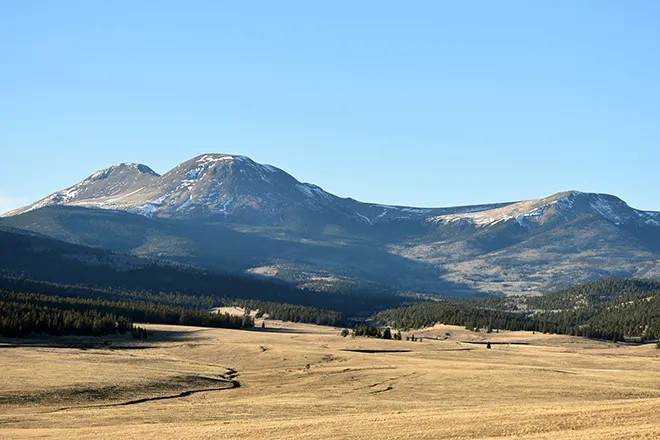 "One of the coolest things about conservation easements is that you can still use the land," Beatie stressed. "So for example, the Colorado Cattlemen's Agricultural Land Trust focuses on sustainable working farms and ranches. Their farmers and ranchers keep farming and ranching."
The new funds will help add capacity for local land trusts doing conservation work across the state. And to ensure all of Colorado's communities have a voice in conservation, Beatie added the land trusts will also invest resources in advancing diversity, equity and inclusion goals.
"That's from internal to the organizations, making sure that their own staff is diverse and inclusive," Beatie explained. "And also looking across the sector at ways that we can re-enfranchise those that may have been disenfranchised from conservation."