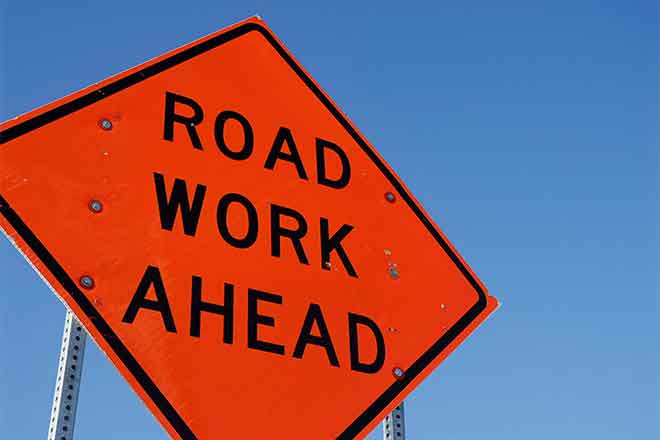 Published
Wednesday, February 24, 2021
(The Center Square) - Colorado state and local officials gathered virtually on Monday to discuss legislative efforts to overhaul how the state funds transportation.
The meeting was attended by county mayors and commissioners, as well as Governor Jared Polis, Colorado Department of Transportation (CDOT) Director Shoshana Lew, Senate Majority Leader Stephen Fenberg, D-Boulder, and House Speaker Alec Garnett, D-Denver.
The discussion centered around finding funding for the state's nearly $9 billion backlog of infrastructure projects and making sure legislation benefits all four corners of the state.
Finalized legislation has not yet been introduced in the General Assembly, but leaders say it will be before the end of the 2021 session.
Garnett said Colorado is lucky to be tackling the issue this year because previous attempts didn't take into consideration future transportation uses. He's also pleased to see both chambers of the General Assembly and the governor's administration "laser-focused" on the issue.
"We have to set partisanship aside for this bill. Not everyone will get everything they want out of it," Garnett said.
Colorado transportation projects are currently funded through a $.22-cent tax on gasoline purchases, a rate that's not adjusted with the price of oil, state population, or total vehicle miles traveled.
Lawmakers would have to ask for voter approval to increase the gas tax because of the state constitution's Taxpayer's Bill of Rights (TABOR), which would be a tough sell for voters. However, one way around TABOR that lawmakers are reportedly considering is a gas fee.
Conservative advocacy groups are already lining up in opposition to any increases in taxes or fees on gas.
Americans for Prosperity-Colorado (AFP-CO) on Tuesday released a survey of voters in five Denver metro state Senate districts that found that 56% of respondents "strongly" or "somewhat oppose" a gas fee compared to 38% who support one.
"State lawmakers are currently dead set on moving forward with this fee proposal that will disproportionately impact the low-income communities and small businesses that these lawmakers claim to be the center of their economic recovery efforts," AFP-CO State Director Jesse Mallory said in a statement. "After years of failing to set aside money in the general fund to save up for transportation improvements and irresponsible spending, it is immoral to place additional burdens on constituents at a time like this."
According to CDOT, Colorado drivers drive a total of 70 billion vehicle miles annually, a 47% increase since 1991. As vehicle efficiency continues to increase, CDOT anticipates its overall funding to decline. The agency now anticipates operating at a $25 billion deficit over the next 25 years.
For local leaders, the issue can be especially pernicious. Counties are responsible for maintaining 75% of the state's roads while CDOT maintains the rest. When funding for projects on roads under CDOT's jurisdiction falls through, local leaders often foot the bill.
Lone Tree Mayor Jackie Millet said her jurisdiction is looking at taxing ridesharing companies like Uber and Lyft to help make up for budgetary diversions.
Matt Scherr, an Eagle County commissioner, said current state law makes it difficult to envision a clean transition from combustion engines to electric vehicles.
"Just focusing on switching from combustion to electrification won't help us reach our transportation or climate goals," Scherr said.
CDOT is currently considering several options to incentivize Colorado drivers to help reduce the impacts of climate change. One option is to implement a road usage charge, a fee paid by drivers based on the type of vehicle they own.
Similarly, the agency's 10-year strategic outline wants state and local leaders to focus on multi-modal transportation to cut down on vehicle miles travelled and the use of state roads.
Fenberg said overhauling the state gas tax is a necessary step to implementing changes. He also said the process needs to be fully transparent and accountable, noting that Coloradans have been reluctant to support additional funding for transportation in the past.
An example Fenberg pointed out was FasTracks, a program that was supposed to connect Denver to Boulder via a light rail train. A report by The Denver Post found the project's costs have soared since the initial bond measure was passed in 2004. Meanwhile, the project team estimates it is nearly 20 years behind schedule.
"If it wasn't abundantly clear to me before, it's clear now that everyone in Colorado cares about transportation. It doesn't matter if you're a resident, business owner, or just tired of the congestion," Fenberg said.