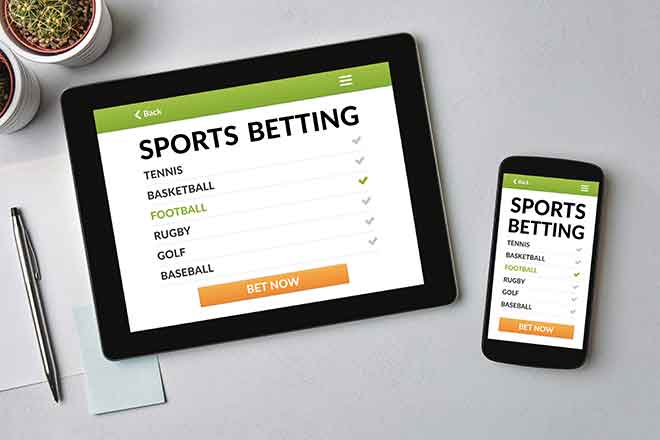 Published
Thursday, July 29, 2021
(The Center Square) - Sports betting in Colorado had over $229 million wagered in June, the state's revenue department said Tuesday.
The total represents an 8% slip from the $248 million wagered in May, Colorado Department of Revenue (DOR) data shows.
Despite the slip in total wagers, Colorado collected over $1.18 million in taxes last month from over $19 million in gross gaming revenue (GGR), which accounts for all wagers placed minus payments to winners. DOR collected just $635,640 in taxes on GGR in May.
One reason Colorado saw a spike in tax revenue with a lower wager total is that sportsbooks are winning a lot of futures bets during the summer months, according to the PlayUSA Network, which covers the industry.
"Tennis and golf don't generate the same kind of interest as major team sports, obviously, but the higher win percentages help sportsbooks offset the offseason dip in betting volume," said Jessica Welman, an analyst with the PlayUSA Network. "With the Olympics here, and major golf and tennis tournaments dotting the July calendar, Colorado's sportsbooks will get a bit of a boost even if bettors engage less."
Basketball led the top three sports for betting in June, raking in over $74 million. Baseball came in second with over $54 million wagered. Soccer rounded out the top-three by collecting a little over $12 million in wagers.
Under state law, Colorado collects 10% of winnings at casinos and sportsbooks as taxes. Most of the funds are subject to state statutes that limit government spending.
Once collected, Colorado distributes 78% of the funds to accounts that support schools and community colleges. Another 12% is remanded back to Gilpin and Teller counties based on Amendment 50 of the state constitution. Black Hawk, Cripple Creek, and Central City split the remaining 10% of the proceeds.
The increase in tax revenue from June means a boost for the state, according to industry analyst Ian St. Clair with the PlayColorado, which is part of the PlayUSA Network.
"Overall, Colorado continues to weather the summer months relatively well," St. Clair said in a statement. "June's revenue boost was not only good news for sportsbooks, but for the state. That is important when the tax receipts from sports betting have been somewhat disappointing overall."