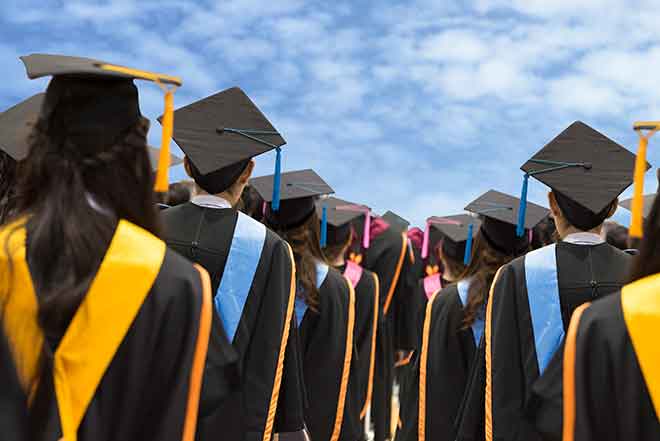 Published
Wednesday, December 8, 2021
Eric Galatas
(Colorado News Connection) Women and low-income students disproportionately put their college careers on hold during the pandemic, according to a new report.
Of the 13,000 Coloradans who "stopped out" of college over the past three years, 43 percent were students of color.
Angie Paccione, executive director of the Colorado Department of Higher Education, explained when family members got sick and could not go to work, many students stepped in to help.
"We forget that there are extended families," Paccione explained. "Especially in different cultures, where everybody pitches in, and it's not just mom, dad and two children. When you have to pitch in for the entire family, then students of color, in particular, have stopped out."
When elementary schools closed, many adult students who could not afford childcare also decided to stay home with their kids.
Paccione pointed out the state is making big investments to help students return to classrooms to finish degrees, or to get skills needed to land higher-paying jobs. Students can connect with scholarships, tutoring, food assistance and other supports online at ReadytoRiseCO.org.
Paccione noted completing a degree or certificate program is critical for maximizing a student's lifetime earning potential. She pointed to the "Finish What You Started" program as a great way to get back on track.
"This is scholarship money and wraparound services at the institutions of higher education that will help students who have started a degree, but had to drop out for whatever reason," Paccione outlined. "Life happens. Finish what they started."
Many of the state's four-year colleges can now award associate degrees to students who completed enough course work before stopping out. Paccione added her team is also working to expand apprentice opportunities across the state.
"To try to give students an early experience in the workforce," Paccione stressed. "Number one, they can see what they're missing, and number two, they can see what they need. And the employer can also try out, so to speak, students before they actually offer them a position."
Support for this reporting was provided by Lumina Foundation.