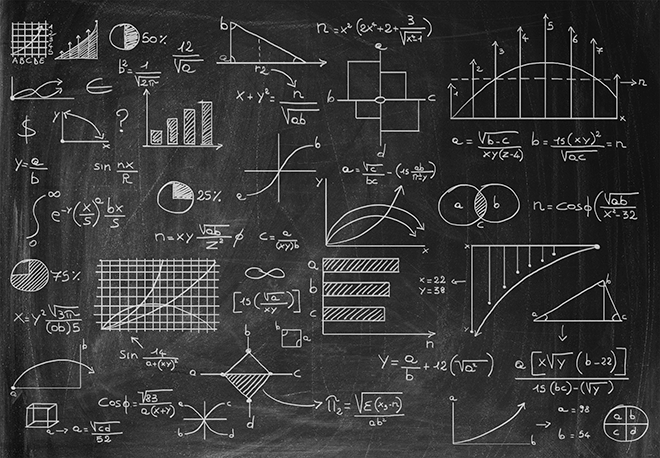 Published
Friday, June 8, 2018
Students from Colorado are among the 1,601 named by deans at Fort Hays State University in Hays, Kansas, to the Deans Honor Roll for the spring 2018 semester.
The Deans Honor Roll includes undergraduate students only. To be eligible, students must have completed 12 or more credit hours and earned a minimum grade-point average of 3.60 for the semester. Full-time on-campus and FHSU Virtual College students are eligible.
Students are listed alphabetically by city with their classifications and, for those who have declared them, majors.
Students without classifications are students seeking a second degree or are students who, though full time, are not seeking degrees
Agate : Holly Gaughan Sielaff is majoring in elementary education.
Arvada : Abbie Bray Hayes is a sophomore majoring in tourism and hospitality management.- Lilinoe Leigh Sale is a sophomore majoring in psychology.
Aurora : Juana Guadalupe Estrada-Hernandez is a senior majoring in art. - Cynthia Stephani Navarro-Becerra is a senior majoring in social work. - Kyli Kay Bailey is a senior majoring in business education (training and development). -Terran Dee Caldwell is a sophomore majoring in nursing. - Azlyn Michelle Cassaday is a junior majoring in communication (public relations and advertising). -
Bennett : Chelsea Skye Wilson is a sophomore majoring in general studies (leadership).
Boulder : Skyler Kane Krull is a sophomore majoring in psychology.
Brighton : Dane Francis Murzyn is a sophomore majoring in organizational leadership.
Calhan : Mariam Alexandra Sears is a senior majoring in radiologic technology.
Centennial : Christian Michael Delaney is a junior majoring in nursing.
Cheyenne Wells : Austin Jordan Noe is a junior majoring in management.
Colorado Springs : Kali May Lucas is a senior majoring in social work. - Baylee Michelle Wells is a sophomore majoring in art (graphic design). - William F. Daniel is a freshman majoring in accounting. - Lucille Grace Partlow-Loyall is a senior majoring in social work. - Nia Lorrane Vasquez-Ward is a sophomore majoring in criminal justice. - Dana Jo Larrabee is a senior majoring in business education (teacher licensure). - Alexis-Athena Steva Wyatt is a senior majoring in English (teaching). - Gabrielle Nichole Runyon-Apodaca is a senior majoring in English (teaching). - Jennie Lynn Rose is a sophomore majoring in communication (public relations and advertising). - Cheyann Queener is a senior majoring in elementary education. - Elizabeth Scariano Bohn is a senior majoring in elementary education. - Chelsea Pace is a junior majoring in psychology. - Patricia Smith is a senior majoring in general studies (general business).
Denver: Morgan Alison Hampleton is a freshman majoring in communication sciences and disorders.
Elbert : Reilly Kate Franek is a senior majoring in social work.
Elizabeth : Jordan Ashley Haan is a junior majoring in radiologic technology. - Jessica Parker Schmidt is a senior majoring in elementary education.
Englewood : Frances Dannielle Sturgeon is a senior majoring in elementary education.
Erie : Carrie R. Clarke is a senior majoring in technology studies (industrial technology).
Evans : Johnathan Cody Heller is a sophomore majoring in applied technology.
Evergreen : Sarah Christine Kay is a junior majoring in health and human performance (recreation).
Falcon : Taylor Lavelle Reynolds is a senior majoring in elementary education.
Firestone : Courtney Leigh Geiger is a senior majoring in elementary education. - Garrit Todd Geiger is a senior majoring in agricultural business.
Fort Collins : Megan Marie Jamison is a freshman majoring in elementary education. - Grace Philop is a freshman majoring in nursing.
Haxtun : Michael Fjare Taylor is a freshman majoring in psychology.
Henderson : Spencer Dayne Wilson is a freshman majoring in criminal justice.
Highlands Ranch : Stephanie Anne Myers is a senior majoring in elementary education. - Michael Strecker is a sophomore majoring in business education (corporate communication).
Kit Carson : Brooke L. Crawford is a senior majoring in health and human performance (sport and exercise therapy).
La Salle (80645): Jordan Derek Huwa is a senior majoring in biology (health professions). - Shavaun Felicia Strzesak is a senior majoring in elementary education.
Lamar : Kaleb Bryant Crum is a junior majoring in history (secondary education).
Las Animas : Shelby Dawn Davis is a junior majoring in communication sciences and disorders.
Limon : Jacob Dean Randolph is a senior majoring in history (secondary education). - Veronica Jill Younger is a senior majoring in medical diagnostic imaging.
Littleton : Reese Pius Leiker is a sophomore majoring in political science. - Stephani Lynn Fowler is a senior majoring in psychology. - Andrea Marie Nimz is a senior majoring in radiologic technology. - Jenelle Laine Mohr is a sophomore majoring in nursing. - Baylie Jordyn Schmitz is a senior majoring in biology (pre-occupational therapy). - Brette Morgan Wallis is a senior majoring in general science (biology).
Lonetree : Louis Joseph Hood is a senior majoring in English (literature).
Longmont : Gaylia Renee Harrell is a senior majoring in general studies. - Brock Alan Johnson is a senior majoring in management. - Kailey Nanette Klibbe is a senior majoring in management (human resource management). - Peter Franklin is a junior majoring in biology (health professions). - Karina Jo Simpson is a junior majoring in general studies (general business).
McClave : Peyton Hailey Morlan is a junior majoring in elementary education.
Parker : James Thomas Kadolph is a senior majoring in history (secondary education). - Lauren Elaine Lindell is a sophomore majoring in management. - Abigail Stockton is a sophomore majoring in political science. - Cassidy Ann Griffin is a senior majoring in criminal justice.
Peyton : Alessandra Rosa Polignano is a freshman majoring in elementary education.
Simla : Jonathan Isaiah Beck is a sophomore majoring in biology (health professions). - Paeton Acacia Harms is a sophomore majoring in communication sciences and disorders.
Strasburg : Riley Everett Blagg is a junior majoring in nursing. - Josie Ann Hemphill is a freshman majoring in English (literature).
Superior : Katelyn Brooke Johnson is a senior majoring in social work.
Towner : Jennifer Jean Hopkins is majoring in elementary education
Wiley : Marissa Castanos is a junior majoring in psychology.
Woodland Park : Drew Garrett Bealby is a senior majoring in general studies (geography).
Wray : Paulyna M. Alcorn is a senior majoring in biology (cellular and molecular). - Maty Lee Peterson is a junior majoring in sociology. - Cade Bailey Schulz is a senior majoring in technology studies (industrial technology).
Yuma : Ashley Nicole Newbury is a senior majoring in radiologic technology