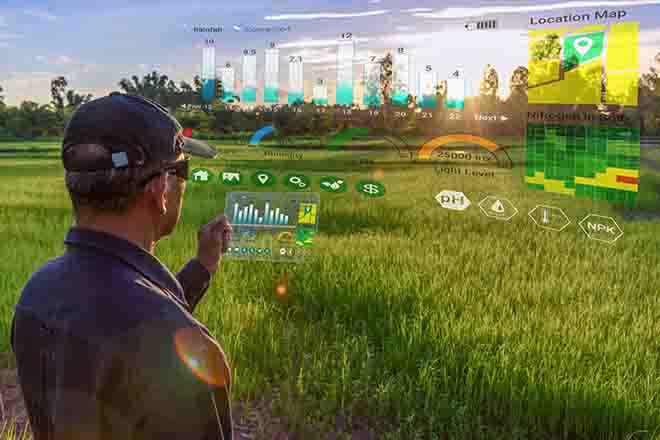 Published
Tuesday, July 18, 2023
Deborah Van Fleet
(Nebraska News Connection) Agriculture plays a huge role in Nebraska's economy, and it is the topic of a bill in Congress getting rare bipartisan support.
The Community College Agriculture Advancement Act would create grant funding for college programs providing the training and research needed for a highly-skilled agriculture workforce. As with other industries, ag has become more reliant on technology, which often requires specialized training.
Brad Lang, ag instructor at Central Community College in Hastings, said there is plenty of need for skilled ag workers in Nebraska, especially those trained in the precision ag technologies.
"There are companies out there whose main focus is water management, so they're using moisture sensors, and they're using technologies that are related to crop production," Lang explained. "Also, co-ops have their own precision divisions, where they're soil sampling according to GPS and GIS information."
Lang pointed out drone technology is another rapidly growing area, both for growers and producers.
One in 4 jobs in Nebraska is connected to agriculture, which contributes $25 billion annually to the state's economy. Sen. Deb Fischer, R-Neb., is among the bill's bipartisan group of sponsors.
John Hansen, president of the Nebraska Farmers Union, said it is appropriate to increase funding for community college ag programs. He stressed the state's community college system was originally established to provide training to help people stay in rural communities. Hansen believes technology will play an even bigger role in agriculture, especially as the climate changes.
"For measuring moisture, for trying to be much more precise relative to herbicide use, to water use," Hansen outlined. "Figuring out how we can use water more efficiently and effectively is an important, immediate need in a lot of cases."
Hansen added the Nebraska ag industry is having the same difficulty as other industries finding and retaining qualified workers.
The college's ag programs on the Hasting and Columbus campuses offer an associate degree, a one-year diploma or a certificate, and some graduates go on to get four-year degrees. Lang said the college is beginning to look beyond the state's rural communities for students.
"The number of rural graduates is shrinking," Lang observed. "We're trying to find students coming from more of an urban setting that are interested in some of this technology, or interested in getting into agriculture, because of some of the opportunities that are there."
He added their ag graduates who want to stay in the area should not have trouble finding a job that pays well.
Support for this reporting was provided by Lumina Foundation.