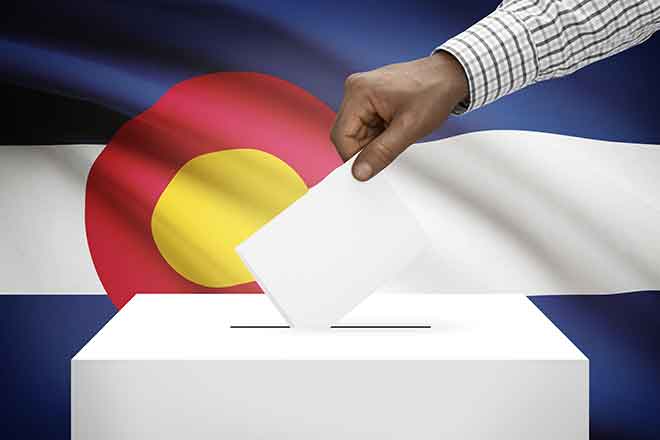 Published
Wednesday, August 4, 2021
(The Center Square) - The supporters of two ballot measures that could appear on Colorado's ballot in November turned in signatures to the Secretary of State's office.
Campaigners for Initiative #27 and Initiative #19 gathered over 190,000 signatures for each measure, according to Colorado State Rising Action, a conservative advocacy group led by Michael Fields.
Initiative #19 would amend the state's constitution to give the General Assembly the task of allocating all "custodial money," which are funds the state collects that aren't tax revenue. Currently the Colorado Department of the Treasury handles custodial money.
Fields said Initiative #19 would increase transparency on state spending by getting rid of "slush funds in the executive branch."
Initiative #27 would permanently cut Colorado's residential property tax assessment rate to 6.5% and its commercial property tax assessment rate to 26.4%, decreases from 7.1% and 29%, respectively. It would also allocate $25 million in excess revenue to the state's Homestead Exemption for senior citizens and disabled veterans.
"Families and small businesses could really use this property tax cut stimulus," Fields said in a statement.
During the last legislative session, the General Assembly passed Senate Bill 21-293, which drops residential property taxes to 6.95% and commercial property tax to 26.4%.
Fields previously said that the legislation's introduction, which came after the Colorado Supreme Court ruled Initiative #27 could be on the November ballot, was an "unprecedented" step to "thwart the citizen-led initiative process."
Both measures need 124,632 valid signatures to qualify for the November ballot.