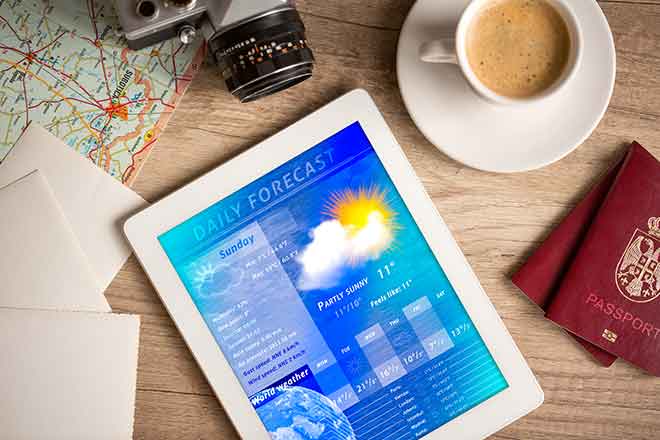 Published
Sunday, June 23, 2019
After a day that the brought severe weather and a thunderstorm watch to southeast Colorado, Kiowa County will again see temperatures well below seasonal norms.
Sunday's highs are only predicted to reach the low 70s across the county, a few degrees cooler than Saturday. A cold front dropped across the region late Friday, bringing relief from highs that had reached the 90s earlier in the day.
Isolated to scattered thunderstorms are possible later today, though less than one-tenth inch of precipitation is expected for most of the area.
Overnight, look for lows in the mid- to upper 40s, with Brandon and Sheridan Lake seeing the coolest temperatures.
Warmer weather is on the way as the high Monday moves to the low 80s while Tuesday is expected to reach the upper 80s. Highs Wednesday through at least Saturday are predicted to be in the 90s, with little chance for rain.
Currently, KiowaCountyPress.net Live Weather from downtown Eads shows W wind at 4 mph. Saturday night, winds were gusting to 31 mph. The temperature is 66, with 0.00 inches of rain so far today. Yesterday, 0.42 inches of rain was recorded in Eads, with a high of 79. The strongest wind gust since midnight was 11 mph, while the high temperature for the day so far was 68 at 12:00 AM.
Elsewhere in Colorado, a freeze warning will be in effect for the San Luis Valley Sunday night as temperatures drop to between 29 and 33 degrees. Parts of southwest Colorado saw a freeze warning Saturday night for similar temperatures.
Flood warnings and advisories continue in the southern and western mountains, as well as the Arkansas River in eastern Pueblo County, due to high water from ongoing snowmelt.
Kiowa County Weather Outlook for June 23, 2019

Community

High

Low

Chance of Precip

Wind Gust

Direction

Arlington

72

49

20

15

NW

Haswell

70

47

20

15

NNW

Eads

71

46

20

15

NW

Brandon

71

45

20

15

NW

Sheridan Lake

71

45

20

15

NW

Towner

71

47

20

15

NW
Weather information updated throughout the day is available at http://weather.KiowaCountyPress.net.