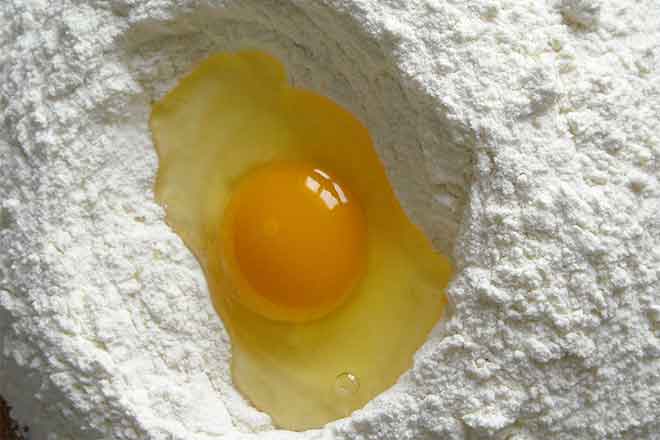 Published
Sunday, September 15, 2019
Makes: 6 Servings
Prep time: 15 minutes
Cook time: 1 hour 5 minutes
Ingredients
1 cup Brown rice, long-grain, regular, dry
1 tablespoon canola oil
1/4 cup low-sodium chicken broth
3/4 cup Fresh celery
1 cup Fresh onions, peeled, diced
1 1/4 cups Fresh carrots, peeled, shredded
1 1/2 teaspoons curry powder
1 teaspoon garlic powder
1/2 teaspoon ground black pepper
3/4 teaspoon salt
1/2 cup low-fat plain yogurt
1 1/2 cups Cooked fajita chicken strips, diced 1" (12 oz)
Directions
Preheat oven to 400 degF.
Combine brown rice and 2 1/2 cups water in large pot and bring to a boil. Turn heat down to low. Cover and cook until water is absorbed, about 30-40 minutes. Fluff with a fork. Set aside. A rice cooker may be used with the same quantity of brown rice and water.
In a large pan, heat canola oil and chicken broth over medium heat for 2-3 minutes. Add celery, onions, and carrots. Cook an additional 5-7 minutes or until vegetables are tender.
In a large mixing bowl, combine curry powder, garlic powder, pepper, salt, and yogurt. Add vegetables, brown rice, and chicken. Mix well.
Pour mixture into a 9" x 9" nonstick baking pan. Bake uncovered at 400 degF for 15 minutes. Heat to an internal temperature of 165 degF or higher for at least 15 seconds (use a food thermometer to check the internal temperature). Serve hot.
Source: Recipes for Healthy Kids Cookbook for Homes
Nutrition Information
Nutrients Amount
Calories 320
Total Fat 6 g
Saturated Fat 1 g
Cholesterol 51 mg
Sodium 564 mg
Total Carbohydrate 26 g
Dietary Fiber 3 g
Total Sugars 3 g
Added Sugars included N/A
Protein 14 g
Vitamin D 0 IU
Calcium 65 mg
Iron 1 mg
Potassium 200 mg