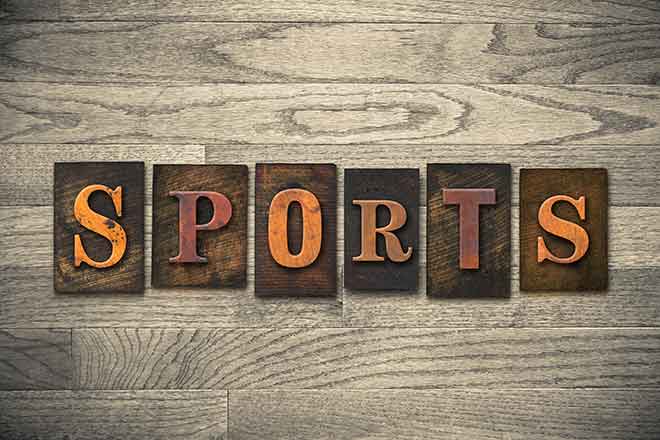 Published
Tuesday, February 19, 2019
Bittersweet times for the Rivals this week as they get to celebrate seven of their own on to state we also have to realize five of their team will be packing up their wrestling bags and waiting for the 2019-20 season to begin.
The County Line Rivals come out of Regionals with a 4th place finish, scoring 137 points. Rocky Ford ran away with the team trophy with 232 points, Crowley County was 2nd with 160.5, and Trinidad edged us out for 3rd with 148 points.
With all the hard work that these athletes put into the season it is hard to see seniors Sam Wollert (Wiley) and Samuel Adams (McClave) wrestle their final matches for their high school careers.
Sam Wollert finished the season with a loss to David Medina from Rocky Ford by major decision 10-1 and lost to Evan Worley from Cheyenne Wells by decision 6-2.
Samuel Adams also lost his first match to Tach Brewer from Crowley County by pin in 1:00 and then lost to Heath Edinger from Ellicott by decision, 12-6.
We also leave home junior Angel Medina (Eads) as he finished his year with a loss to Jesse Tapia from Rocky Ford in 3:33; a loss to Abe Rosales from Holly, 8-4; and a win over Antonio Reza from Peyton in 4:50. Medina was not able to challenge the 4th place Rosales as he had wrestled him previously in the tournament.
Also eliminated from the tournament was sophomores, Cade Zordel and Tate Krentz, both athletes from Wiley.
Krentz suffered his first loss to #1 seed, Dillon Jaramillo from Rocky Ford in 1:25; won by pin to Gabriel Neugebauer from Holly in 2:51; lost by decision to Guerillmo Felthager from Trinidad, 7-2; lost for 5th/6th place to Jed Garcia from Swink in 3:55. Krentz finished in 6thplace.
Zordel lost by pin to #2 seed, Kaleb Fisher from Swink in 2:56; won by pin over Brandon Hussey from Peyton in 3:23; lost by pin to Jadon Baldonado from Rocky Ford in 2:25; and lost by decision to Chris DeLuca from Buena Vista, 5-0. Zordel was also a 6thplace finisher.
The Wiley senior, Jayce Bauer stepped to the top of the awards stand Saturday night with his performance during the tournament. He had a 1stround win over Tim Sullivan from Buena Vista in 1:04; a nice 4-1 exciting finish against Lane Walter from Crowley County; and the finals match was a 3:44 pin over Ethan Dustrude from Calhan. Bauer will enter the State Tournament #1 seed with a record of 38-0 and has a first round match against 20-15 junior, Tristan Singer from Sorocco.
McClave senior, Dawson Roesch had a 2nd place finish with his matches during the weekend. Roesch got a pin over Justin Wright from Baca County in 5:41 and then fell by a point decision to Jesus Diaz from Rocky Ford, 5-4. Roesch, 32-3, will face Cesar Pedregon, 25-11, junior from Ignacio first round Thursday.
Eads freshman, Chase Stolzenberger also got a 2nd place finish at Regionals with a first match pin over Guadalupe Molina-Garcias from Trinidad in 5:29 but took a loss by pin during the championship match to Scott Torres from Lotus in 1:53. Stolzenberger sports a 13-19 record and will be face to face with Ramon Romero from Dolores Huerta, a 13-20 senior, Thursday afternoon.
Eads sophomore, Aiden Michael had a very tough weight and came away with a 3rd place finish with a 1stmatch win over Enrique Baca from Buena Vista in 5:19 but then faced Santino Mendoza from Rocky Ford in the semis. Michael wrestled one of his best matches but came out a little short in overtime, 6-4. He battled back in the consolations with a pin over Zeke Buker from Kiowa in 3:53 and for 3rd/4th came away with the 8-3 decision over Tanner Howells from Crowley County. Placing 3rdin the tournament and sporting a 35-6 record, Michael will compete with, 24-11 senior, from Mountain Valley, Isiah Wellman.
Another Eads sophomore, Zackary Fowler will be making his first state appearance with a 3rdplace finish in the 160-pound regional tournament. Fowler fought to the finish during his first match against Isiah Garcia from Rocky Ford but fell short, 7-5; won by pin over Jackson Firebaugh from Peyton in 3:36; and won his 3rd/4th place match against Zach Auchterlonie from Crowley County in 2:09. Fowler posts a 17-10 record and will be facing Grey Neal, a 29-4 junior, from Paonia during first round action in Denver.
Also making his first appearance is junior from McClave, A.J. Wilk. Wilk got his 4th place ticket to state with an 8-1 decision loss to Grayden Flint from Holly; a 0:45 pin over Zak Cobb from Peyton; a tight 1-0 decision loss to Jim Gabriel from Buena Vista and was challenged by Ignacio Perez-Rodriquez from Rocky Ford but pulled off the 3-1 overtime win to keep his 4th place finish. Wilks has a 12-14 record and will take on #1 seed Jace Logan, a 37-1 senior from Sorocco.
McClave senior, Jonathan Burbank took the long hard tour to get his advancement to state with a first match loss to Austin Crum by major decision, 12-4; beat JoAllen Baker from Crowley County by decision, 6-1; pinned Kaden McFee from Buena Vista in 5:20; got dropped into the 5th/6thmatches by a loss by pin to Adam Nolte from Swink in 0:57; pinned William Wood from Ellicott in 4:13. After this action he was able to challenge Chris Ortivez from Trinidad, as he had not met him earlier in the tournament. Burbank pinned the Miner in 2:50. Burbank has a 27-18 record and will be wrestling Tyler Vigil a senior from Monte Vista first round with a 41-6 record.
The Rivals are capable of bringing home some hardware for their own as they compete in the 2019 CHSAA Colorado State Wrestling Championships that start Thursday at 2:00 p.m. and finish up late Saturday night with finals beginning at 6:30 p.m.
Go Rivals!!